After three weeks of touring Europe with the SWPP & BPPA the Australian born wedding photographer Ryan Schemri's trip draws to a successful close in Malta.
In many ways a fitting climax as Ryan's roots are from Malta, with his renowned photographic father Martin being born there.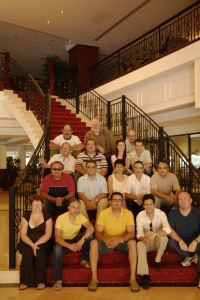 The tour has been a great success visiting – Norway, Denmark, Ireland, Scotland, England, Greece, Cyprus and Malta.
And as for Ryan – for a young man of just 25 years he has a wealth of experience and knowledge combined with a charming disposition and a raw passion for sharing with fellow photographers.
We hope to see him on tour again soon