FREE* Trade Show Dates: Friday 12th - Sunday 14th January 2018
Venue: Hilton London Metropole, Edgware Road, London, W2 1JU

Exhibitors: 0-9 - A-E - F-J - K-O - P-S - T-Z

*Pre-register before 5 January 2018 for FREE and avoid £10 entry fee to Trade Show. 3XM Solution
1) 20% off orders placed at show
2) Studio samples 25% off & free shipping Aaduki
Take out a policy at the Convention and we will either give you an extra 20% discount on your equipment cover or 14 months for the price of 12!* and include you in our prize draw to win a £50.00 Park Cameras voucher
*Excluding our combined PL and PI deal and subject to our usual terms and conditions, underwriting criteria and a minimum premium of £125. Album Epoca
Come and visit us at our stand, you'll be offered 50% off your first order! Arcoalbum
Get your portfolio album for 45 GBP only Any size, any design, any add-ons 20 spreads, silk, lustre or matte paper *Shipping is not included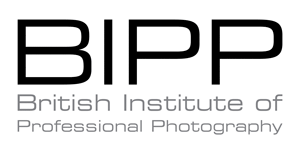 British Institute of Professional Photography
The British Institute of Professional Photography are offering special show prices for their portfolio reviews which will be taking place throughout the weekend at the Societies Convention. Bring along a laptop or tablet containing 30-40 images of your most recent work and pop by the stand. Reviews are one-to-one appointments with BIPP Assessors and give you the chance to gain advice, knowledge and important feedback on your work. They also give you the opportunity to ask any questions you may have about the BIPP, the application process and the Qualification Assessments themselves.

Also on offer across the weekend, if you successfully sign up as a Provisional Member at the show, you'll receive your first portfolio review (worth £50) completely free! You'll need to bring some images with you and complete an application form with us on the day. Insurance information will be followed up on after the show. See you there! CameraWorld
Extra 10% offered on your old gear when you trade up to a new camera or lens.

Lowest UK prices on Fujifilm cameras and lenses.
See our stand for more details Canvasbay
20% off orders placed at the show (new customers only)
Sample canvas 12x16" £9.99 inc UK delivery. Click Props
Up to 20% of Click's multi-award winning backgrounds and floorgrounds as well as free UK delivery.
12 months 0% finance available on background packages, subject to terms and status. Crumpler
Crumpler Proper Roady Shoulder Bag in Canvas : 50% Off!
Available in 3 sizes

All other Crumpler products 15% Off. Digitalab
50% off all sample products ordered at the Convention. Dunns Imaging Group Ltd
WIN! A Luxury Print Package.
Showcase your business in style with our range of Albums, Wall Art and Presentation. Come and see us at the Dunns Imaging stand to win an amazing prize to promote your photography.

50% off Sample Avante Albums.
Our Avante Luxury Albums are beautifully hand manufactured in the U.K. by our Master Craftsmen from only the finest materials. Pick up a voucher at the Dunns Imaging stand to save 50% of an Avante Sample Album.

Flex Schools Free Sign Up!
Flexschools is the U.K's Number 1 online sales & pack printing solution for School & Nursery photographers. Sign up during the Convention for no fee! Visit our stand to for more information. (ts & cs apply)

Dunns Imaging Website Launch!
We now do more for your image online! We are proud to be launching our new Website at The Societies' Convention.
Not only has the look and feel of the website been transformed, our new creative design system gives you the freedom to compose your own layouts and text across many products.
Come to our stand to see our new Website for yourself with faster online ordering and even a 3D design preview!
www.dunnsimaging.co.uk
Everybooth
£500 off when you purchase the full turnkey version of Everybooth during the show. Infocus Insurance
Visit us on stands K47–K48 at The Societies' 2018 Convention and get 12 months cover for the price of 10! Terms and conditions apply, see our stand for more details. nPhoto
25% off for the first year of cooperation.
75% off on all sample products.
See our stand for more details One Vision Imaging Ltd
Free professional album design throughout 2018 with any full-price album order! Call us on 0845 862 0217 for more information or to place your order. Park Cameras
We'll have a range of exclusive deals available on a whole variety of products from top brands including Canon, Fujifilm, Olympus, Panasonic, Sony, Manfrotto, Gitzo, Lastolite, Zeiss and many more!
PermaJet
PermaJet will be offering show discounts of 20% off of Digital Photo, FB Baryta, Fine Art Media and more. Photovalue.com
1) 20% off orders placed at show. See our
stand for more details. Royal Photographic Society
The Royal Photographic Society is offering all attendees a 20 per cent discount on their first year's membership of the Society which includes the monthly award-winning RPS Journal, entry to Society events and reduced entry to workshops and courses. Alternatively delegates may use the code SC2018 and secure the discount when they join through the RPS website www.rps.org ShootProof
Come by our booth to receive 40% off a year of ShootProof. Sirui
SIRUI T-004X Travel Tripod w/head Regular : £149.99 Show Special : £99.99

All other SIRUI products: 10% off Sood Studios Ltd
Get your sample album booked for £50.
12x12 with 4 paper finishes
Bling / Metallic / Matt / Gloss
Acrylic Cover

Show special offers on regular albums with lucrative discounts. The Framed Picture Company

25% discount on all orders received during or within 30 days of The Societies 2018 Convention.

To benefit from this offer, you must obtain our Convention Offer leaflet, with discount code, from The Framed Picture Company stand. The Societies of Photographers
Visit us at Convention to receive £20 off Professional membership with The Societies of Photographers. Must end at the Show. Voucher expires 14/01/2018. theimagefile.com
£1 for a 60-day trial or let us build the website for you for just £90, including registering your domain name too! See theimagefile stand for more details or visit theimagefile.com. Your Personal Greetings Cards
Visit us on stand K88 with your best photograph and we'll turn it into a FREE sample greetings card for you to experience the great quality and our fast service for yourself!

Exhibitors: 0-9 - A-E - F-J - K-O - P-S - T-Z
---
All bookings are final. We reserve the right to change speakers and exhibitors without notice.
The Societies of Photographers Convention and Trade Show at The Hilton London Metropole Hotel ...
You have 23 days until The Societies of Photographers Convention starting on Wednesday 10th January 2018
Convention testimonials What a great Convention - Paul Bucknall