Flintshire
Aled Oldfield
Grand Master Photographer FSWPPThis shows the qualification attained by Aled Oldfield within the SWPP and associated societies.
Aled Oldfield Photographer
11 Hanmer Terrace
Bagillt
Flintshire
CH6 6HQ

Wales
tel:- +44 1352 713 426
web address:-
www.aledoldfield.com/
facebook:-
Aled Oldfield Photographer
Professional ImageMaker Articles by Aled:
Specialist Photographer for :-
Wedding photography
Children
Portrait photography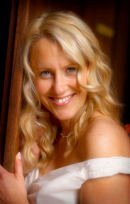 Aled Oldfield has an Exhibition here.
Aled Oldfield runs his successful wedding photography business from his home in Bagillt, North Wales, but he is also well know for his involvement in the photographic processing industry - especially with his skill in hand printing.
Born in North Wales, in 1958 he recollects that his introduction to photography was through his father's involvement with taking images while he was in the Forces. Aled remembers one day finding the necessary powders to make up photo chemicals, he mixed them together and with his experimentation on an old negative, managed to produce some contact sheets. As with so many before him the incident developed into a life-long interest.
In his early photo-days he was unable to participate in school sports activities so he became involved with the photographic club, eventually becoming its leader. He built his first enlarger out of Mecano and ice-cream tins with an old Yashica lens. This was soon followed by a second Gnome enlarger found by his parents in an auction in Ruthin, North Wales. On leaving school he got a job with the Denbighshire Free Press as a photographic assistant, from there he moved to the studios of Edwin Derbyshire in Denbigh, again as a photographer's assistant, but now with a studio which concentrated on weddings, portraiture, commercial and functions. Aled's flair for printing was soon put to good use in this business. It is here that he learnt a great deal about photography, he had numerous assignments, and one he particularly recalls was photographing all the castles in Wales for the Welsh Office.
While working for Derbyshire's he studied at the Laird College of Photography in Birkenhead. Despite the college being based in a ramshackle old building next to the park, it proved worthwhile as he gained an advanced City & Guild qualification. He also qualified twice as an Associate with the Institute of Incorporated Photographers (now the BIPP), once in photography, the other as a photo technician specialising in printing.
From Denbigh he moved to work in Blackpool for Studio D, a positive step forward as he was very much involved with colour printing. At the time this was still in its early stages, and there were few with Aled's knowledge and skill. This busy studio undertook a variety of work apart from social coverage, and included commercial and a great deal of architectural work. One job he recalls was photographing from the top of Blackpool tower, no mean feat as he suffers from vertigo!
After running his own lab in the North West for some time Aled took the post of Lab Manager at Ness Photographic in Widnes being particularly responsible for the investment they made in video analysing equipment. While at Ness he was head hunted by Grays Colour of Manchester where he still works when required. Martin Grey had developed analysing equipment, which was sold on to other laboratories and one of Aled's roles was to install and train the users of this specialised gear.
While working for Grays he decided to return to his first passion of photography, even though he had been out of the practice of taking pictures for over ten years. Initially he was asked by several top photographers such as Howard Pearson of Wrexham to cover some of their weddings. The success of these led him to decide to start his own wedding business based in North Wales.
Aled's wife Denise plays a very important role within the business, and without her support, Aled admits that the business wouldn't be where it is to day. Not only does she field calls for bookings but plays a major part in producing the images on the wedding day. The other player within the business is their son Gwilym who now has his own full time job outside of the photographic industry. Aled says he still gets roped in for large weddings, he can turn his hand to just about anything, he has a good eye for photography and can catch some really great candid shots.
Working from home does not present a problem when it comes to meetings with potential clients. If they are unable to call at his home then he is more than prepared to visit them at their home or perhaps at their wedding reception venue.
About half of Aled's work is shot digitally using a Nikon D100, though he does still shoot a reasonable quantity of 120 film on weddings with his Rollei two and a quarter square. He is a firm believer in conventional wet printing, however he has been impressed with inkjet technology.
For some while he has been using Tony Sarlo Albums for which he finds the price and quality quite acceptable. Sometimes he uses G F Smith albums as an alternative. His work is previewed to his clients by printing a series of contact sheets on his Epson printer from his digital files, while the medium format images are presented in a preview album.
Designer pages are also offered to clients, many of these contain the popular reportage style of images which clients request more often these days. These designer pages are usually shown to the clients on a laptop computer taken to album planning meetings. The couple are given the opportunity to choose which pictures they would like on the special pages.
Aled finds traditional posing is still popular with many of his clients. He feels that it is important to keep some formality in your wedding photography otherwise you are in danger of producing the same images as what the guests take. Teamwork between Aled and Denise is very important too, it is essential that you both know what is required and that you can orchestrate what is happening to get the image that you want. Aled says Denise can get away with so much more at a wedding than he can, photographing closer or adjusting the bridal gown and even sorting out the groom, best man and ushers when their shirts are hanging out!
Another of Denise's important duties at a wedding is the lighting; Aled has recently been working with video lights as a supplement in his digital shots. He finds that there is a great deal more control over the subtlety of the light. The main advantage is that the light can be filtered for daylight balance. You can also see exactly what lighting effects you have produced.
Being able to work under pressure is essential in a wedding photographer. On several occasions he has to resort to his wits to dig himself out of a jam. One thing that he feels is essential is to research all there is to know about the families before the occasion.
Over his career he feels that he has been privileged to do the printing work of some of the finest photographers in the UK, who have, in many ways influenced and inspired his photography. Over the years he has particularly admired the work of Peter Dyer, Paul Yaffe, David Wheeler, Duncan Anderson and Bob Glover.
Throughout his lifelong career in photography he has found that it is essential to study other photographers' work, and practice and experiment whenever possible. This is the only way to keep ahead of the game, says Aled. Attention to details is vital and he has found, like many, that exact metering is essential, especially on digital photography.
Aled is a photographer who enjoys his work. In the words of his wife Denise "he eats, breathes, sleeps, loves and lives for his work.".
This person is also a member of
SISEP
Commercial images
Legal
Press & PR
Events, Proms
More Photographers around Flintshire
Photographers in Bagillt
Aled Oldfield is a Wedding Photographer
Getting Married? we have a list of
Wedding Venues in Flintshire
if you're needing transport for your special day we have some
Wedding Cars for Hire in Flintshire
The Societies of Photographers Convention and Trade Show at The Novotel London West, Hammersmith ...
You have 150 days until The Societies of Photographers Convention starting on Wednesday 16th March 2022 .