Having trouble reading this? Take a look at the browser friendly version.
http://swpp.co.uk/newsletter/GraphicStockmar14.html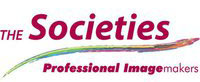 The Societies' Newsletter Extra
---
7 Days of Free Downloads
GraphicStock.com is giving you 7 days of complimentary access to download anything you want from over 250,000 images, icons, vectors, textures, backgrounds and more:
140 Downloads

Grab 20 images a day for 7 days from our massive library

250,000+ Choices

Download anything you want from any category, any format.

Forever yours

Keep everything you download forever - even after you cancel.

No obligation

100% complimentary downloads for 7 days, satisfaction guaranteed.
Just create a username and password, and you get download access to everything on GraphicStock for 7 days. You can download 20 images per day.