Having trouble reading this? Take a look at the browser friendly version.
http://swpp.co.uk/newsletter/THE-Maestri-in-Rome.html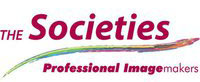 The Societies' Newsletter Extra
Three days of private sessions with the International Elite of professionals that have changed the world of photography.
A unique event during which you will have the chance to work together with each one of them and participate in private sessions covering the following topics: shooting techniques, postproduction and graphic design.

You will discover the marketing and sales strategies that have rendered them internationally renowned and thanks to the event format you will be able to deepen their techniques individually, compare them and get the most out of each one.

With this event, Album Epoca, aims to offer a full immersion training, unique in its kind, able to leave a trace forever in your life as a photographer.