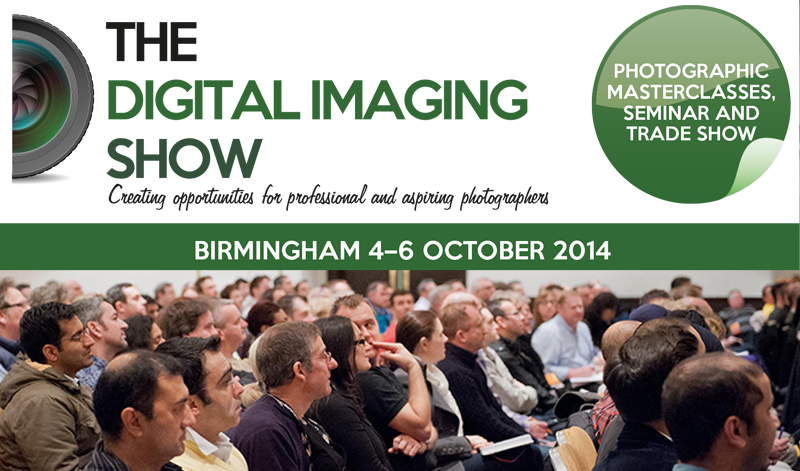 The Birmingham Digital Imaging Show is a genuine feast of education, with three days of action packed programmes designed to help you put your imagery ahead of the game. The two day Trade Show spanning the Sunday to Monday is a gathering of the who's who in the photographic industry, with the 'big guns' present and eager to show you the latest in technology and design.

Masterclasses

Over 72 hours of Masterclasses have been confirmed for the Digital Imaging Show in Birmingham.

Tickets start from just £40 a day or from £60 for a full two day pass.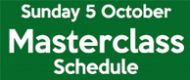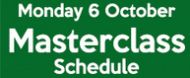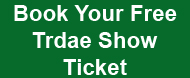 Speakers

| | | |
| --- | --- | --- |
| Adam Duckworth | Catherine Connor | Damien Lovegrove |
| Dave Newman | Dave Wall | Dennis Orchard |
| Faye Yerbury | Gordon McGowan | Ian Cook |
| John Denton | Kels Noades | Kevin Mullins |
| Kevin Wilson | Marko Dutka | Michael Shilling |
| Michelle Whitmore | Richard P Walton | Stuart Wood |
| Tom Lee | Tracy Willis | Trevor Yerbury |
Photographic Trade Show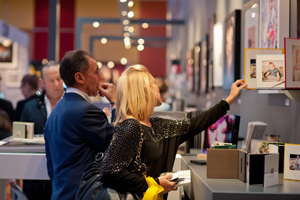 Photographers are in for a real treat at the Digital Imaging Show in Birmingham. Not only will all the latest photographic equipment, products and services be on show, attendees will also be able to attend demonstrations from leading manufactures on their products.

*Pre-register before 26 September 2014 to avoid £6 entry fee into the Trade Show.

Trade Show Dates and Opening Times
Sunday 5 - Monday 6 October 2014
10:00-16:00

Latest Trade Show News
Fujifilm Photo Walks at the Birmingham Digital Imaging Show
Trade Show Deals announced

Qualifications at The Digital Imaging Show

Gain a distinction in your specialist photographic subject

At the Birmingham Digital Imaging Show we are laying down the challenge to The Societies' members to gain Licentiate, Associateship or Fellowship accreditation for their work.

Venue, Dates, Times
Judging will take place at the Hilton Birmingham Metropole Hotel, on Saturday 4 October 2014 12:30-18:00.
The judging process is held in public so photographers can watch the assessment process, this in itself is an invaluable learning process.

To secure your time slot please contact The Societies Head Office on 01745 356935.


Brett Florens – Just who do you think you're shooting for?
Full-Day Seminar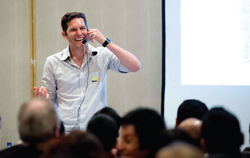 Saturday 4 October 2014 – 10:00-16:00
Hilton Birmingham Metropole Hotel

Understanding and targeting the right market to run a sustainable business.

Yes, we're here to do a job and make money, but let's face it, so many of us shoot like puppets for the client – we are "bullied" into shooting in the style that they have in their mind. I agree, your client is your boss and you need to please them, but we mustn't lose sight of the fact that they have booked us because of the brand image that we have so carefully nurtured and portrayed through our advertising, blogs and websites.

During this presentation Brett will take you through his thought process that has enabled him to enjoy a highly profitable, sustainable career.

Brett will share with you his secrets to attracting fabulous clients that value your brand and are willing to pay you what you are worth.

With a little careful thought into your marketing, you can literally choose your client by the brand image you project. Speaking from his own personal experience, he will share some of his thoughts behind this concept that has kept him relevant and in demand in this competitive market.

Brett will be demonstrating shooting techniques that attract a more discerning clientele. Simple yet effective techniques that will literally change the way you shoot.

This class must be pre booked to ensure your place.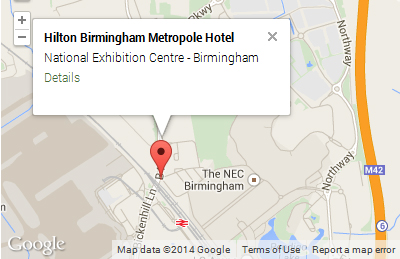 Venue
Hilton Birmingham Metropole Hotel
National Exhibition Centre
Birmingham
West Midlands
England
B40 1PP
Car Parking
On-site – Special reduced rate of just £5 per day (car parking tickets must be validated at the Digital Imaging Show registration desk).
Overspill car parking also available at the nearby Birmingham International railway station at just £5.

Reservations

We have also negotiated preferential rates for our delegates at the hotel.


Join the conversation about the #DIGSHOW2014 Convention on Twitter and Facebook

The Digital Imaging Show, 6 Bath St, Rhyl, LL18 3EB - 01745 356935