Vote for your favourite products and services
The Societies 2015 Convention at the London Hilton Metorpole is less than a 100 days away and we are happy to announce that the Products of the Year - 2014 Trade Awards are now open.
Recognising businesses in the photographic industry from best professional software to best professional service.

Photographers are encouraged to nominate companies or products that they feel deserve the recognition of this prestigious award. All voters will be entered in to a prize draw and one lucky winner will be selected to win a full Masterclass ticket for The Societies 2015 Convention.
Votes must be entered by 31 December 2014
Categories
Best Professional Flashgun
Best Professional Lighting
Best Professional Lab
Best Professional Album
Best Professional Paper
Best Professional D-SLR
Best Professional Lens
Best Professional Printer
Best Professional Studio Accessory
Best Professional Software
Best Professional Customer Service
Best Professional Website provider
Best Professional Frame
Best Professional Training
https://swpp.co.uk/secure/trade-awards.htm
---

Featured Superclass

Making the Impossible Possible by George Fairbairn - Superclass

Composition Hands On Techniques
Saturday 17th Jan 2015

Room - Tower Wing Boardrooms 2

Learn the secrets of single space composites and how to plan, shoot, and process them.
Single space composites can unlock a world of possibilities in your photography and in this Superclass we will talk about the most important aspect of planning.
Then we will move on and shoot a scene covering everything from the lighting to the composition. Once finished with the shooting, we will then talk through and edit one of the images from the class.
*This class must be pre booked to ensure your place
To help spread the cost of the Convention, you can split your booking in to 4 monthly payments.
Remember to use the hashtag #Societies2015 when mentioning the Convention on Twitter.
Full Convention Information can be found here http://swpp.co.uk/convention/index.htm
---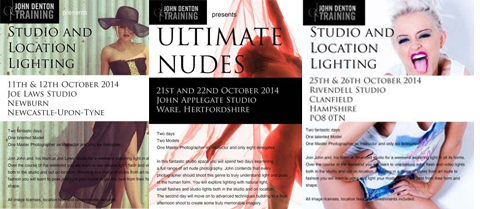 John Denton - Training
Studio and Location Lighting - Tyne & Wear - 11-12 October
Ultimate Nudes - Hertfordshire - 21-22 October
Studio and Location Lighting - Hampshire - 25-26 October

Join John on these fantastic hands-on these three 2 day workshops, You will need to bring your camera's, memory cards, batteries and creativity.
Places are limited - so booking early is advised to avoid disappointment.

http://swpp.co.uk/seminars/
Open to members and non-members alike
News
PermaJet launch P3 Production Matt Canvas 380gsm''
Manfrotto Pro Light Element Covers

New Incomedia WebSite X5 v 11

Macphun goes multilingual
http://swpp.co.uk/news/2014/index.htm
---

Join Today - Convention Offer

Now would be the best time to book to avoid disappointment.

For a limited time only you can take up this fantastic offer.
When joining any 2 Societies for £99 not only will be able to purchase tickets at the member's discounted price, you will also receive a £30 complimentary 2015 Convention voucher to use against any ticket.

To take advantage of this offer please fill in the secure join form

http://swpp.co.uk/secure/join-offer-convention.htm
Members Benefits
Training and Development
Joint Membership with WPPI
Mentoring programme
Qualifications by submission of work
Business listing on our website
Online Exhibition
Free to join Bump to Baby and My First Year schemes (UK Only)
Trade sponsored promotions for members
Discounts on accepting Credit and Debit Card
Competitions
Plus much more...
---
Open to All Comps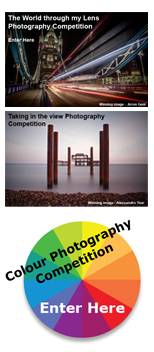 ---
Hot Forum Topics

Check out some of the Hot Topics on the Forum this week

Thanks Everyone
Wordpress website advice
Canon 5D mk3 - 'freezing'
Wedding Week 34 - Autumn - Winners

https://thesocieties.net/forum/
---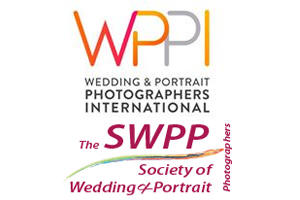 SWPP/WPPI Reciprocal Membership

Reminder: Take advantage of this fantastic new benefit of membership.

SWPP members are now able to access previously exclusive WPPI competitions, be enrolled as a WPPI member and gain discounted rates to WPPI's annual Las Vegas Convention.

If you are a SWPP member and wish to join WPPI please use the form at the bottom of our blog page:

http://swpp.co.uk/blogger/2014/05/13/swpp-wppi-join-forces-offer-benefitsphotographers/