Congratulations on this weeks successful submissions
Ramon Curmi successful Associate submission ASINWP
http://sinwp.com/subs/Curmi118214/index.htm

Tamryn Jones successful Licentiate submission LSWPP
http://swpp.co.uk/improving_your_photography/Jones122602/index.htm

David Hobson successful Licentiate submission LSWPP
http://swpp.co.uk/improving_your_photography/Hobson121640/index.htm

Paul Cresswell successful Licentiate submission LSWPP
http://swpp.co.uk/improving_your_photography/Cresswell124751/index.htm

Paul Stone successful Associate submission ASITTP
http://sittp.com/submissions/Stone128359/index.htm

Kevin Grace successful Associate submission ASINWP
http://sinwp.com/subs/Grace131383/index.htm

Kayleigh Plant successful Licentiate submission LSWPP
http://swpp.co.uk/improving_your_photography/Plant129211/index.htm
For More information regarding Qualifications please see here
http://swpp.co.uk/qualifications_overview.htm
---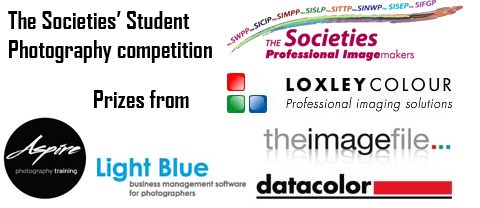 The hunt for the first Societies Student Photographer of the Year is underway.
All full-time photography students are encouraged to enter this competition dedicated to inspiring and promoting student photography. The 1st place will be awarded The Societies Student Photographer of the Year and also take home a prize pot worth £1.782.
Prizes include The Societies 2014 Convention Big Deal ticket, one years membership to The Societies, £250 Loxley lab voucher and a £250 Aspire Photography Training voucher, 1 year subscription to theimagefile worth £369, Datacolor Spyder 4 Elite worth £165 and Light Blue Software worth £354.
All info - http://thesocieties.net/Stu/
---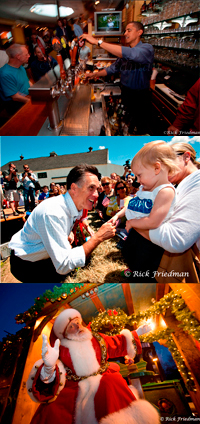 Rick Friedman has been a photojournalist for over three decades. Based in Boston, he travels the world for numerous publications, corporations, advertising assignments and film and television productions. His published work appears in Time, Newsweek, U.S. News, The New York Times, USA Today, The Guardian, Der Spiegel, Stern, Discover and many other publications. He has produced over 75 book and magazine covers.

The books Hillary Clinton, Infra Structures, and The Gourmet Prescription are a few of his projects. Rick is currently the President of the Boston Press Photographers Association. He has won awards from the American Society of Media Photographers, the National Press Photographers Association, and the Boston Press Photographers Association.
Sunday 19th Jan 2013 Tower Wing Boardrooms 1 - 09.00 to 13.00
Join Rick Friedman for this hands-on location lighting workshop, where you will learn how to approach a lighting situation as a photojournalist, wedding and event photographer or a portrait photographer.
Book now https://swpp.co.uk/secure/conventionform.htm
---
Join Today - Convention Offer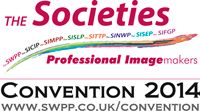 As the 2014 Societies' Convention is just over 80 days away, now would be the best time to book to avoid disappointment.
For a limited time only you can take up this fantastic offer. When joining any 2 Societies for £99 you will receive a £30 complimentary 2014 Convention voucher.
To take advantage of this offer please fill in the secure join form
http://swpp.co.uk/secure/join-offer-convention.htm
---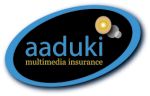 Do I really need Employers Liability Insurance and what happens if I don't have it?

Employers Liability insurance (EL) is the most misunderstood cover that is available for the photographer today, so confusing are the rules and regulations that surround it even the Government are not sure! However, don't let that put you off, as the Health and Safety Executive (HSE) would be quick enough to prosecute you if they thought you should have it and you didn't and there was an accident with someone who was assisting you.
Continue reading: http://swpp.co.uk/insurance/employers-liability.htm
Exclusive price for The Societies members http://www.aaduki.com/

Creativity Backgrounds gets Dotty and expands Ella Bella range
http://swpp.co.uk/news/2013/Creativity-Backgrounds-gets-Dotty-and-expands-Ella-Bella-range.htm

Award-Winning Music Photography To Be Showcased At London Exhibition
http://swpp.co.uk/news/2013/AwardWinning-Music-Photography-To-Be-Showcased-At-London-Exhibition.htm

GR Limited Edition
http://swpp.co.uk/news/2013/GR-Limited-Edition.htm

ZEISS Lens Premieres at the 2013 PDN PhotoPlus
http://swpp.co.uk/news/2013/ZEISS-Lens-Premieres-at-the-2013-PDN-PhotoPlus.htm

Nikon Jumbo Christmas Cashback
http://swpp.co.uk/news/2013/Nikon-Jumbo-Christmas-Cashback.htm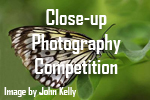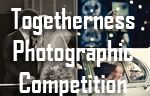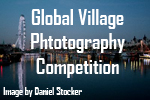 Exeter - 28 October 2013
Last chance to pre-register
It's still not too late to register for tickets to our next Roadshow in Exeter (28 October).

Free entry to trade show (20 exhibitors) and Masterclasses.

Speakers
Damien Lovegrove
Charlie Kaufman
Kevin Mullins
---

Check out some of the Hot Topics on the Forum this week
POLL. Whats your favourite CF card make and why?
https://thesocieties.net/forum/index.php/topic,32350.
0/topicseen.htm

Wedding lens
https://thesocieties.net/forum/index.php/topic,32117.
0/topicseen.htm

Ideas please - 6'2'' bride and 5'7'' groom
https://thesocieties.net/forum/index.php/topic,14403.
0/topicseen.htm

WAR! At the tables.... Who wants to join in.
https://thesocieties.net/forum/index.php/topic,32367.
0/topicseen.html
If you have lost you username and password please use the password reminder system, using your email address
https://thesocieties.net/forum/index.php?action=reminder
---