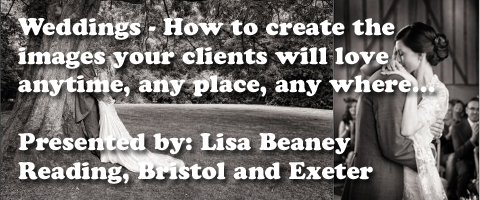 Open to members and non-members alike

This day is all about creating the images your Bride and Groom will love.

We will spend the day learning to see light, working at high ISOs, working with available light and then adding some light in where none is available. This allows you to create the sort of photographs your clients will want as double page spreads in their albums.

I will bring my ''essential'' kit with me and talk through the what, why and when I use what I do.

You will need to bring your camera kit, imagination and sense of humour :
What do YOUR clients want ?
Learning to ''See'' light and working with available light to create beautiful images.
Post-processing High ISO images
Adding light for creativity
Re-creating fashion on a wedding day - we will be taking a selection of recent advertising images as our inspiration, working with the location we have and creating something special
Reading Tuesday 11 November 2014
Bristol Wednesday 12 November 2014
Exeter Thursday 13 November 2014
£80 Members £120 Non-Members

http://swpp.co.uk/seminars/
---
Darren McKean LSICIP
http://sicip.net/quals/McKean137578/index.htm

Kyle Tallett LSWPP
http://swpp.co.uk/improving_your_photography/Tallett132071/index.htm

John Watson LSWPP
http://swpp.co.uk/improving_your_photography/Watson116451/index.htm

Joe Lenton ASWPP
http://swpp.co.uk/improving_your_photography/Lenton131398/

Robin Goodlad ASWPP
http://swpp.co.uk/improving_your_photography/Goodlad35603/

Stephanie Williamson ASWPP
http://swpp.co.uk/improving_your_photography/Williamson6596/

Brendan Lyon ASWPP
http://swpp.co.uk/improving_your_photography/Lyon9220/

Ursula McCollam LSWPP
http://swpp.co.uk/improving_your_photography/McCollam125709/index.htm
---

---
Check out The Societies Convention Event Pages
Facebook
https://www.facebook.com/events/589793914466304/
Google+ https://plus.google.com/u/0/events/ckd60ht554k893b56c9tq0dlt10
---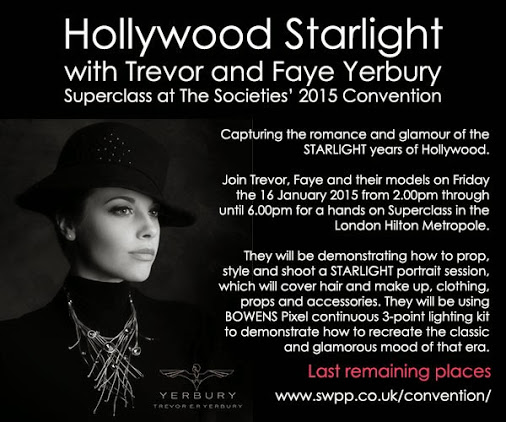 ---
News
Macphun announces free copy of Focus for Mac users

Nikon UK announce Christmas Cashback promotion
Photographers with Disputes Needed for Channel 4 Pilot
New Marumi entry level Fit and Slim Filters announced by Kenro

Olympus announce cashback on EM1 Lens

Compatibility Sigma 120300mm F28 DG OS HSM Sports lens with the SIGMA TELE CONVERTER TC1401 and TC2001

Fujifilm announce cashback on selected cameras and lenses

NEW MAGIX Movie Edit Touch for Android
http://swpp.co.uk/news/2014/index.htm
---

Join Today - Convention Offer

Now would be the best time to book to avoid disappointment.

For a limited time only you can take up this fantastic offer.
When joining any 2 Societies for £99 not only will be able to purchase tickets at the member's discounted price, you will also receive a £30 complimentary 2015 Convention voucher to use against any ticket.

To take advantage of this offer please fill in the secure join form

http://swpp.co.uk/secure/join-offer-convention.htm
Members Benefits
Training and Development
Joint Membership with WPPI
Mentoring programme
Qualifications by submission of work
Business listing on our website
Online Exhibition
Free to join Bump to Baby and My First Year schemes (UK Only)
Trade sponsored promotions for members
Discounts on accepting Credit and Debit Card
Competitions
Plus much more...
---
Open to All Comps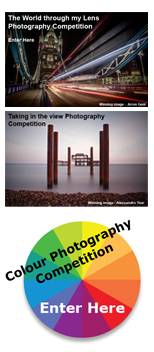 ---
Professional
Imagemaker
October/November edition of the magazine will be hitting your doormats in the next few days.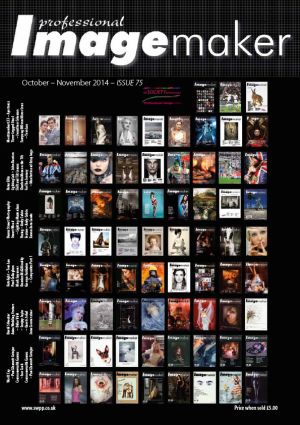 You can view the online edition here
http://professionalimagemaker.
thesocieties.net/