Members Training Days Update
Two new dates announced:
12 May Calumet, Manchester - Tutor Stewart Randall
13 May Bramley, Rotherham - Tutor Stewart Randall
Both of these Members Training Days by Stewart Randall will be wedding related.
For more information on the Members Training Days please see:
http://swpp.co.uk/seminar_files/members_training_days.htm
Join today to take advantage of this
exclusive of benefit membership.
Convention 2011
We are delighted to announce the preliminary list of speakers for the 2011 Convention to whet your appetite. The line-up includes many new and exciting speakers from around the world making this a truly international event of the highest calibre.
The tickets have also been announced and are now on sale. To help spread the cost of the Convention, you can split your payments over six months.
For more information on the 2011 please see: http://swpp.co.uk/convention/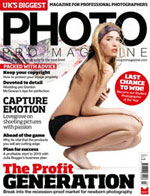 Act Now! and get a complimentary 12 month Photo Pro Magazine subscription by joining the Societies for a 6 months membership –
Limited offer ends soon
For just £49.99 you get six months membership of The Societies with all the many benefits that brings, including networking opportunities, access to a comprehensive range of seminars and workshops, the potential to acquire Distinctions, feedback on your work via the Mentor Me programme and regular copies of Professional Imagemaker Magazine.
On top of this you also receive six-month's subscription to Photo Pro Magazine, itself worth over £25, which is packed with features, information and tips from some of the most successful photographers and trainers in the business today. It's the perfect package for those looking to move into the photographic profession, so sign up today.
What Our Members Say:
"I like the standards they set for photographers - in this industry, it is important to have the backing of Societies as customers are more comfortable with using a photographer who has met a certain standard of photography." - Kirsty L

"The SWPP has been a fantastic research over the years, not only by running great seminars but their Mentor Me programme has help me achieve my LSWPP. I also need to mention the Professional Imagemaker it has got to be one of the best photography magazines around." - Gavin C
"The sense of security I gain from knowing that I'm not alone in this business! Information. Networking opportunities. Special deals (insurance etc) arranged through the SWPP. The air of legitimacy that being a member affords to my business..." - Lesley W
"Impressive and Educational Magazine, Inspirational Convention, all the help you could ever need and daily images submitted for all to aspire to. Keep up the Great work." - Simon M
The April-May edition of the Professional Imagemaker has started to be dispatched.
THIS ISSUE
Focus Report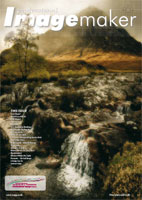 World Press Awards
WPPI Report
Doug Gordon
Ron Pybus
Terry Hewlett on Weddings
McGillicuddy Big Dog Part 5
Meet Joe Smith
Maltese In Cornwall
Jon Ashton Photographing Garden Birds
How To Buy A Lens
Oz Kharawala – Nikon D3S on Ice
Typography
Gallagher in Colour
Richard Martin, Personal Work
Montizambert
Norman Phillips One Light
PermaJet – The Full Range
A Bridge Too Far
Content Index
Photographic News