The Society Forum
Weekly Forum Photographic Competitions
This Weeks Forum Competitions are now open:
Week 16 - Destination Wedding Shoot (Wedding)
Week 16 - Laughter (General)

Week 15 Voting - Speeches (Wedding)
Week 15 Voting - Blossom (General)

Week 14 Winners - Wide Angle (Wedding)
Week 14 Winners - Bubbles (General)
Friday Night Social Night - 30 April
...Welcome to All New Members
As many of you know Micktf (The Landlord) hosts our weekly social night on the forum. This week we are inviting all new members or people who haven't joined in before to come along and say hello.

We will be starting at 19:00 BST and will be in The Social Club

https://thesocieties.net/forum/index.php/board,61.0.html
Don't forget our dedicated boards for each Society.

Weddings and Portraits - Sports and Leisure
School and Event - Nature and Wildlife
Media and Press - Fashion and Glamour
Commercial and Industrial - Travel and Tourism
https://thesocieties.net/forum/ for more information.
Topics only viewable to registered - logged on members
The Societies Monthly Competition
The judging of April's online image competition will not commence until April 4th, this is due to the Bank Holiday Weekend (1st-3rd).

You have until 3rd May to upload your images for April.
There's still plenty of time to enter the competition. Even though we receive up to 2000 entries per month sadly 100s of our talented members as yet have not participated. So for all those who haven't submitted then make this month extra special by uploading your images today.
http://www.thesocieties.net/competition/
Forgotten the upload instructions - no problem visit the Forum
https://thesocieties.net/forum/index.php/topic,11010.0.html
Photographic News
Panasonic PT AE4000 named Best Expert Photo Projector at 2010 TIPA awards

Ultimate Versatility with Nikon's New AFS Nikkor 200 400mm f 4G ED VR II Lens

Images of People Exhibition

Entry for the fourth annual Take a view Landscape Photographer of the Year Award opens at the start of May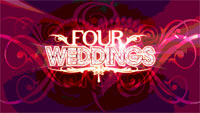 LIVING'S hit show 'Four Weddings' is back and we are looking for more brides-to-be to attend and score each other's weddings. Each wedding will be scored on the venue, the food, the overall experience and of course, the dress. The couple that score the highest will win the luxury honeymoon of their dreams!

For more info visit www.livingtv.co.uk/fourweddings and if any of your clients are interested please call 020 7157 3596 email 4weddings@itv.com with a date and telephone number!