Featured Seminar - Damian McGillicuddy -
Fashion Fusion - Contemporary Portrait
Aberdeen | Dundee | Copenhagen | Goteborg | Stavanger | Turkey | Limassol | Thessaloniki | Athens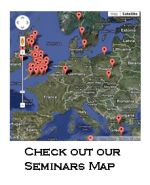 Evolution or revolution... to prosper and place oneself for the best possible marketable position one must take action! Today's clients are visually more astute than ever, we are all bombarded by media rich image ideals, clients simply want the style and quality they see in the "glossies".

Make a decision today to advance your craft, make a decision today to grow your business, make a decision today to learn how to evolve and realise your creative goals... the BIG Dog can help you!

Let Damian "The BIG Dog" McGillicuddy, the man referred to by the popular photographic press as the "lighting wizard" and the only Grand Master to offer training, inspire and enthuse you to ramp your photography up another notice.

Whether you shoot for pleasure or profit in this "over automated" world of photography, lighting control and understanding is a skill that has to be learned. Throughout this education-filled, fun-packed day Damian will show you how to achieve your aims with unparalleled ease. If excellence in photography is your aim you cannot afford to miss this high octane seminar!
http://swpp.co.uk/seminars/McGillicuddy0031.htm
For a full list of seminars, please see the website: http://swpp.co.uk/seminars/index-chrono.htm
Do you feel that you are making the most out of your photography?

When there is such a choice of representative organisations out there you may ask yourself, why The Societies?

To us the answer is very simple. If you are a newcomer to the industry or considering a career change then we offer the most comprehensive range of educational seminars by inspirational speakers...backed by our 'Mentor Me' programme leading to qualifications.
10 Reasons to Join The Societies
Professional Imagemaker Magazine
Online Photographic Forum
Mentor Me Programme
Reduced Insurance Rates
Free Listing on our Website
Monthly Image Competition
Qualifications by Submission of Work
Reduced Rate Merchant Service Facilities
Trade Sponsored Promotions for Members
Discounts on Annual Convention
Please use the secure form linked below to join The Societies: https://swpp.co.uk/secure/join.htm
For more information on joining please see: http://swpp.co.uk/join.htm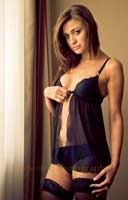 Featured Superclass - John Denton - Natural Light Boudoir
Day: Sunday 13th Jan 2013
Time: 12.00 to 16.00
Using just the light flooding into the suite John will explore the world of Boudoir posing. He will demonstrate how to use ambient light to emphasise the positives of all range of body shapes as well as talking through how to maximise the potential of your Boudoir business. This will be a practical session so bring your camera, bring some ideas and shoot them in a range of Boudoir styles from nude to lingerie. John promises that he will not use any flash or video light in this session and it will be a true test of his, and your own, ingenuity with light.
http://swpp.co.uk/convention/2013/title-class-Denton28749BoudoirSunday.htm
Minimalist Lighting - Professional Techniques for Studio



Working from the studio used to be a complicated and expensive task requiring great skill and extensive equipment to ensure that the imagery was as effective as location photography. Now a more minimalist approach is not only possible, but preferable thanks to developments in camera and lighting technologies. Minimalist Lighting explores how this shift can be exploited with less complexity and a smaller budget, which offers the reader more flexibility than ever before to create varied, sophisticated imagery from their studios.
Monte Zucker's Portrait Photography Handbook

In this book, completed shortly before his death in 2007, Monte presents a comprehensive guide to the flawless lighting and elegant posing techniques that have made his images stand the test of time. Also covered are step-by-step techniques for determining how best to flatter each subject, tips for studio and location portraits, and creative ideas for enhancing your images.
"Simply the best guide for lighting and portraiture"
- Phil Jones The Societies CEO