Can't see me? Read Online http://swpp.co.uk/newsletter/news_feb4_16.html

Newsletter 24 February 2016
The Societies of Photographers unveil new logo
The fastest growing worldwide association for serious photographers has introduced a new corporate brand logo.

The Societies new logo has been designed to reflect the growth of the eight individual photographic societies with a strong symbol that becomes memorable and recognisable.

The logo has been designed to work across all print and digital platforms. Scalability was a crucial factor to ensure it would work small on a phone and large at exhibitions.

Designed by an extended family member, Ryan Jones who is a design director at a London design agency, the new Societies brand injects a strength and modernity that will last for years to come.

''Over the past 12 years, the previous logo served us well and helped us build the largest photographic association and conference in Europe. The development of our brand identity showcases The Societies of Photographers as an influential, established and forward-thinking photographic association'' said Phil Jones, The Societies of Photographers CEO. Please ee the website http://thesocieties.net/

.
February Monthly Image Competition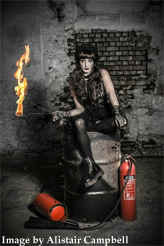 The Societies Monthly Image Competition
5 days left to enter February's Monthly Image Competition

Deadline Monday 29 February 08:00 GMT

Even though we receive up to 2,000 entries per month sadly 100s of our talented members as yet have not participated. So for all those who have not submitted then make this month extra special by uploading your images today.
http://www.thesocieties.net/competition/

Forgotten the upload instructions - no problem visit the Forum
https://thesocieties.net/forum/index.php/topic,21861.0.html
Successful Qualifications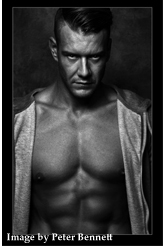 Successful Associate Submission
Peter Bennett - ASWPP
Geoff McGrath - ASINWP
Successful Licentiateship Submissions
Sarah Cockerton - LSWPP
John Lawrence Downes - LSWPP
Chris Loneragan -LSWPP
Graham Lee - LSWPP
Karen Gavin - LSWPP
Steve Rowe - LSINWP
Lighting Lab with John Denton

Studio and Location Lighting - John Denton

Monday 25 April 2016 - Rothley Court Hotel, Leicestershire
Thursday 28 April 2016 - Hartsfield Manor, Surrey

£80 Members £120 Non-Members

John has put together an all new show for 2016 and can't wait to take it to all points of the UK are Ireland with The Societies. Every show will be different as it will be inspired by the host venue, the needs of the audience, the weather, available light, available outfits, the model....indeed all the elements that as a working photographer we need to consider to get the best for our clients.
Whatever your level of competence there will be something for you and John guarantees you will be educated and entertained in equal measure. Bring your camera and a notebook and a speedlight if you have one. All off camera flash instruction will be done using Elinchrom Quadra's but techniques shown are equally applicable to speedlight setups. You will get shooting opportunities during the day.
Book your place today
Photographic News
GR II Silver Edition

The PENTAX K3 II Silver Edition

Meet the RICOH WGM2

Introducing The Latest Coolpix Cameras

Take the portable way to 24-7 perfection

Tether Tools Introduces Case Relay Camera Power System

SmallHD Intros the 701 Lite and 702 Lite 7 Monitors

Fujifilm FrontierS DX100 Competition Winner Presentation
See here for all news http://swpp.co.uk/news/2016/index.htm
Judges School - Final Places

Cost
School only:
Members: £395
Non Members: £515 (includes one year Societies membership)

School plus submission of work:
Fellowship £545 (printed work only)
Associate: £490
Licentiate: £455

Dates:
School: June 27th - 28th 2016
Qualification Panel reviews: June 29th 2016
Venue
The Beaches Hotel, Beach Road East, Prestatyn, Denbighshire, LL19 7LG, Wales
For more information and to book on please see here http://swpp.co.uk/seminars/index.php
Open to all Photo Comps
The Societies of Photographers are pleased to launch February's Photographic Competitions.

We would like to thank all those who have previously entered The Societies monthly photographic competitions. This month we launch another five competitions for you to enter and we look forward to seeing more stunning images.

Entries are invited from everyone who is interested in photography.

ENTER HERE
Join Today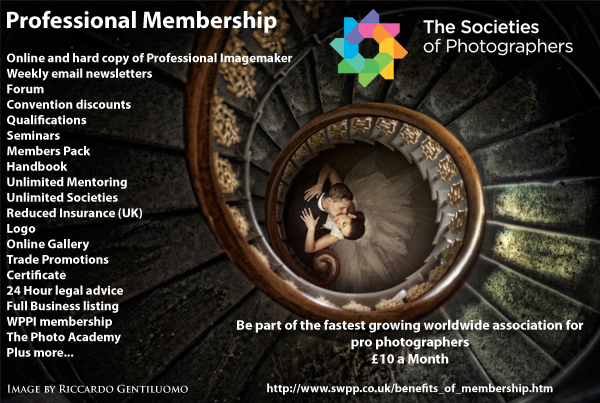 The Societies offer this Professional membership as well as 6 other multi-subscription offers, all of which have been designed to offer new members a flexible option to suit their photographic status when joining.

http://thesocieties.net/join/
IceLight plus Barn Doors

Follow The Societies of Photographers
Twitter @TheSocieties | Facebook theSocieties | Google+