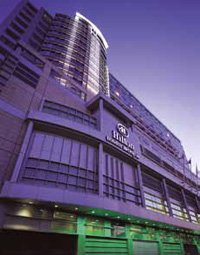 With well over 100 Masterclasses from world renowned speakers such as, Jerry Ghionis, Rick Ferro, Damian "The BIG Dog" McGillicuddy, and digital artist Jane Connerziser. The Societies' 2013 Convention is set to be a feast of information for all those who are passionate about photography.
Check out the line up http://bit.ly/LjOlE8
We are delighted to announce our new venue for the 2013 Convention and Trade Show the 4-star Hilton London Metropole Hotel, Edgware Road. 2013 'This prestigious hotel will give The Societies the opportunity to expand the ever popular Trade Show and compressive education programme offered at the event' says CEO Phil Jones.
Check out the new venue http://tinyurl.com/c2pc33l