June 4 - The Flash Centre Leeds
June 8 - Nikon Kingston Upon Thames
June 10 - Photomart N London
June 15 - South West Photo Mount Devon
June 17 - Park Cameras Brighton
June 29 - Wallbank Manchester
June 30 - Cambrian N Wales
Mentor Me, Live Demo's, Qualifications and much more.
Urgent call for Mentoring Submissions
A great opportunity to have help from leading practitioners in the photographic industry.
Why struggle when help is at hand? Our Mentoring team are here to give you first class advice on your imaginary and help you to create the very best images for your clients.
Please supply:
20 jpg images.
2000 pixels on the longest side
Numbered 01 - 20
Keep your submission to one subject matter
Email your submission to phil@swpp.co.uk
Act now and benefit from this fantastic
benefit of membership today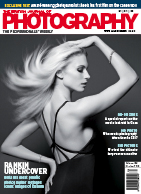 Special Offer from The British Journal of Photography

SAVE 30% TODAY

The only weekly professional photography magazine in the market. With Breaking news, topical industry coverage, technical reviews, inspirational idea and images, it's the authoritative source for all photographers.

Our new and exciting subscription package offers you….
30% off the cover price
Free delivery of each issue direct to your door
FREE CS3 Adobe Photoshop worth £29.99

To subscriber today and save 30% off the shop price, simply click here (this needs to be linked to https://www.subscription.co.uk/bjp/bj45
Who are you?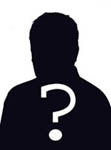 It is a proven fact that potential clients like to know who they are dealing with. With this in mind we have for some time been able to display an image on members pages of themselves. Many members have already taken advantage of this extra site facility and are reporting additional visitors to their sites and a positive increase in referrals.
So do send in a image of yourself 200 pixels wide as a jpg to phil@swpp.co.uk and get yourself seen.
The Societies Collection 2008



130+ Inspiring Images of the top nominations & Winners from the UK & International 2008 Photographer of the Year
Was £20 Now £15
Click here for more details or
Call 01745 356935 to order your copy!