June 4 - The Flash Centre Leeds
June 8 - Nikon Kingston Upon Thames
June 10 - Photomart N London
June 15 - South West Photo Mount Devon
June 17 - Park Cameras Brighton
June 29 - Wallbank Manchester
June 30 - Cambrian N Wales
Mentor Me, Live Demo's, Qualifications and much more.
May Monthly Competition

The monthly competition has been judged.

Click here to see the winners
The Judges choice awards for May has been announced.
The winner will receive a Fujifilm Finepix S1500
Join now for only £10 a month

We have just introduced a new payment plan where you can pay £10 a month via Direct Debit, Hassle Free.
You too could take advantage of our exclusive insurance deals, active forum, listing on our highly ranked site, and much more.
Is it really worth being a member?
One of my weddings this year is a £1500.00 package. The B&G found me via the SWPP site.
£99 a year resulting in a £1500.00 booking - do the math - Mark P
--

For me, the best thing about membership is being on this forum. You can ask questions, get advice on just about anything and get a laugh.
Financial Savings, yes savings - I renewed my Personal liability and Prof. Indemnity insurance last week, and being a member here knocked about £200 off the premium..... That'll pay my SWPP subs for 2 years!
Qualifications, critique and - We all know we can take a good photo, some better than others, but if any one of us becomes complacent and decides they know it all, the game's up. It might be cliche but I for one want to continue to improve my photography, and even simple things like preparing a shot for the weekly wedding competition gives me the motivation to do so.
Referrals - It's a great advertising platform, and clients automatically feel reassured when they see you're a member of a professional body.- Ewan C
Join us today and start receiving the benefits of membership that will dramatically help your business.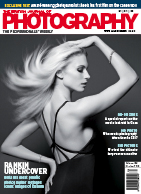 Special Offer from The British Journal of Photography

SAVE 30% TODAY

The only weekly professional photography magazine in the market. With Breaking news, topical industry coverage, technical reviews, inspirational idea and images, it's the authoritative source for all photographers.

Our new and exciting subscription package offers you….
30% off the cover price
Free delivery of each issue direct to your door
FREE CS3 Adobe Photoshop worth £29.99

To subscriber today and save 30% off the shop price, simply click here