Public Liability & Professional Indemnity Insurance for £110!

Did you know you could now pay even less for your insurance?
Aaduki Multimedia has signed an exclusive deal with the Societies to provide insurance to its UK members at fantastic prices that are not available anywhere else in the market!

'Aaduki has always offered value for money policies but these deals are so good that we simply cannot offer them to everyone! You can now get Public Liability up to £2 million and Professional Indemnity up to £75,000 for the amazing cost of £110 but only if you're a member of the fastest growing photographic organisation in Europe. We also offer great rates for equipment and other covers too!'

This insurance offer would normally cost you over £180 so there is an instant saving of £70 towards your membership fee straight away! Plus we will throw in a photographic gift worth up to £65 for the price of the postage and packaging and don't forget the free Legal Help-line cover The Societies offer as well!

Now is the time to be part of the Societies and benefit from the excellent Insurance and other offers exclusive to our membership.
For the Insurance, call us on 0845 838 6933 with your membership number and we can provide the cover for you straight away.

To take advantage of this package join the Societies today

The forms can be found at: http://swpp.co.uk/join.htm

Insurance explained:

Business Interruption & Business Money

http://swpp.co.uk/insurance/interruption-business-money.htm

Public Liability

http://swpp.co.uk/insurance/public-liability.htm

Professional Indemnity
Best of Wedding Photography, 3rd Edition, The (Bill Hurter)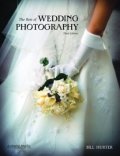 Wedding photography is one of the hottest, most competitive, and creative of the photographic genres. In this book, Rangefinder editor Bill Hurter takes you inside the minds of industry leaders and shows you what sets them apart. From winning clients, to covering the wedding itself, to presenting proofs, to designing timeless albums, you'll learn the secrets of success from these talented artists and exceptional businesspeople
http://thesocieties.net/store/
2011 Convention
The Countdown Has Begun
We are now starting the countdown to the 2011 Convention. Already HO are preparing for what is to be the biggest Convention The Societies have held so far.

The truly international line up of speakers this year is incredible, with over 90 lectures from around the world giving over 350 hours of masterclasses.
STOP PRESS! We now have payment plans available to help spread the cost of your Convention tickets.
Please phone 01745 356935 for more details.
Don't miss out on the chance to start off the year with inspiration from some of the world's best photographers.
News items
CyberLink Announces MediaStory, an On-the-Fly Slideshow Creator App for iPhones, Android Phones and FaceBook

HONL PHOTO introduce the Filter Roll UP

The latest Nikon equipment to be used in the Russian segment of the International Space Station

More style and value by Sony for first-time DSLR users Easy-to-use DSLR-A390 and DSLR-A290 with 14.2 megapixels

BenQ's GL2030M LED Monitor – GL means Great Looks, Lookin' Great!

Phase One Releases Capture One 5.1.2 Enhances Leaf support and Compatibility with Expression Media 2

Stealth Gear To Bring Coal-Couture To Photography Market

Pentax Optio W90 - The Waterproof Crossover
Read the news items here:-
2011 Convention Schedule
The preliminary schedule for the 2010 Convention is now available online.
* We reserve the right to change speakers and timings
Join the Largest Association for the Serious Photographer for only £10 (UK) €10 (Europe) a month
You too could take advantage of our exclusive insurance deals, active forum, listing on our highly ranked site, and much more.
"The SWPP has been a fantastic research over the years, not only by running great seminars but their Mentor Me programme has help me achieve my LSWPP. I also need to mention the Professional Imagemaker it has got to be one of the best photography magazines around." - Gavin C
Please click the relevant Society for more details on joining
The Society of Wedding and Portrait Photographers
The Society of International Nature and Wildlife Photographers
The Society of International Commercial and Industrial Photographers
The Society of International Fashion and Glamour Photographers
The Society of International School and Event Photographers
The Society of International Travel & Tourism Photographers
The Society of International Sport & Leisure Photographers
The Society of International Media & Press Photographers
Why learning is not a spectator sport

Training. There is just no substitute for it. read more here:

The spectacular advances in digital capture technology in recent years have led to many an aspirational photographer wrongly assuming it's easy to turn pro in the twenty first century. They need to be aware that 'here be dragons'. Such an assumption really is tantamount to entering dangerous territory. Today's consumers....

http://swpp.co.uk/training.htm

Quotes from the Societies members - Members Training days

thanks guys for another great seminar. We can never stop learning.. Dave S

Thanks for all your help and support
Nick G
With the advance of HD DSLR the HDDSLR-TRAINING CO has put together a course that will make you the envy of other wedding photographers bar none. The course is delivered by Lee Curran a director of photography formally of the BBC. From Top Gear to BBC1 drama he knows a thing or two about filming.

He uses the Nikon D3s for filming on a daily basis so knows how to get the best from the HDDSLR. The course is practical and hands on and will show you what the next big wow factor will be in the next year. Early adopters will be at the forefront of the revolution so this course is a must.

HDDSLR is here to stay and is the most exciting development since the shutter button. Find out how to make a sequence, which your clients will treasure forever. Photos are great but photos and sound are even better. The course isn't designed to produce a wedding video, this course is to enhance your clients wedding photography experience and to push your professionalism to a higher plane.

For more information contact Lee, lee@hddslr-training.co.uk

HD DSLR training course for those who want to be ahead of the curve details: http://www.hddslr-training.co.uk