Can't see me? Read Online http://swpp.co.uk/newsletter/news_mar1_16.html

Newsletter 3 March 2016

In this newsletter
New Photo Competitions | Monthly Image Competition Results | The Photography Show
Win DxO Software | Photo News | New USB Tins | Datacolor Spyder5

The Societies' Monthly Image Competition
Results Announced We are pleased to announce the results of the February 2016 Monthly Image Competition.
919 images were entered in to January's competition. 70 photographs were awarded a Gold award and 131 images achieved a Highly Commended.
To view all Gold Awards and Highly Commended Awards for February 2016, please see The Societies of Photographers website:
http://www.thesocieties.net/image_competition-2016/
Jo Rutherford from Merseyside, UK was awarded this month's Judges Choice Award winning prizes sponsored by Colorworld Imaging and Datacolor. The Photography Show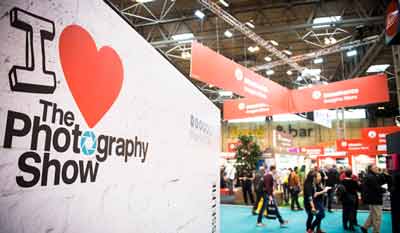 The Photography Show will return to the NEC Birmingham on 19-22 March for four packed days dedicated to everything photography. Get the best deals on the market and browse the latest kit from over 200 leading brands. Hear from the world's photography icons, network with industry professionals and attend inspiring seminars. Don't miss out - it's the event for anyone whose business is photography. Members of trade can attend for free by registering prior to the event here.*

Register now!

*Eligibility criteria apply for all pro and trade applications and registrations will be checked accordingly. All passes are £18 on the door - prior registration is advised.
March 2016 Photographic Competitions
Open to both members and non-members alike

The Societies of Photographers are pleased to launch March's Photographic Competitions.
We would like to thank all those who have previously entered The Societies' monthly photographic competitions. This month we launch another five competitions for you to enter and we look forward to seeing more stunning images.
Entries are invited from everyone who is interested in photography.
Flora and Fauna Photography Competition
Love Story Photography Competition
Man-Made Photography Competition
On the Ball Photography Competition
Celebrities Photography Competition
USB TINS - Now available in a larger size!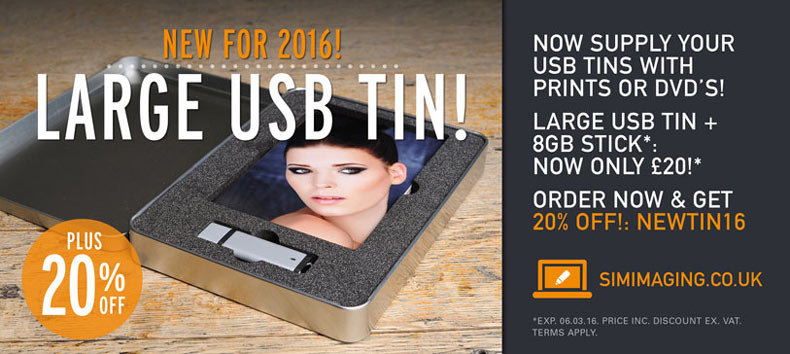 Photographic News
Laowa UK is pleased to present the Laowa 105mm F2 STF Lens

NOVO are pleased to introduce our range of premium innovative photo products

Portrait Retouching with AKVIS MakeUp 40 Support for Ultra HD Resolution

Nest is pleased to announce the first in a new range of modular photo backpacks

DxO ONE now features a dramatically enhanced stand alone experience
See here for all news http://swpp.co.uk/news/2016/index.htm
Datacolor: Last chance to buy at Convention pricing - offer ends 6/3/16

If you missed Datacolor at The Convention, you don't have to miss out on the great show deals. Offers ends 6/3/16
https://thesocieties.net/store/
Join Today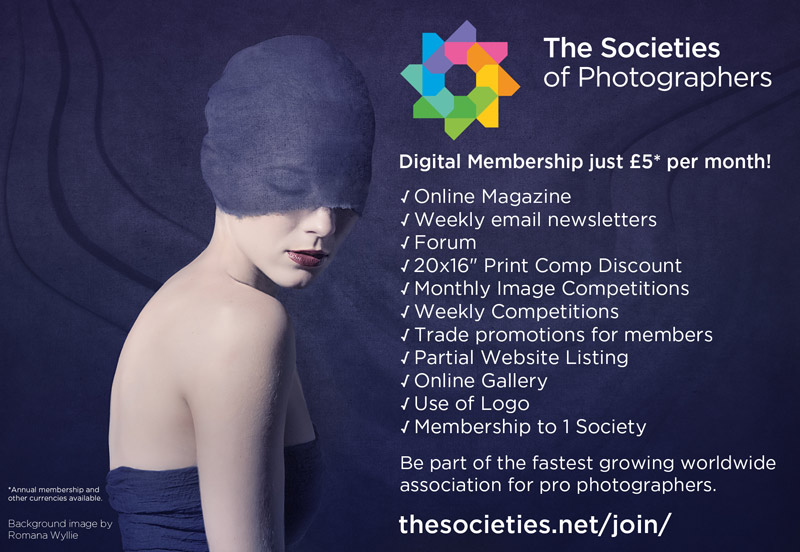 The Societies of Photographers offer this Digital Membership as well as 6 other multi-subscription offers, all of which have been designed to offer new members a flexible option to suit their photographic status when joining.

http://thesocieties.net/join/
Win - DxO Photo Suite worth £148 The ultimate combination of power and creativity integrated in a unique and intuitive interface
DxO Photo Suite includes:

DxO Optics Pro
DxO FilmPack
DxO ViewPoint

To be in with a chance of winning the DxO Photo Suite all you need to do is answer a simple question and fill in your details.
For more information and to enter now see:
http://swpp.co.uk/competition/DxO-Photo-Suite.htm
Follow The Societies of Photographers
Twitter @TheSocieties | Facebook theSocieties | Google+