Winners have been announced for February's open to all competitions
Up Close http://sinwp.com/up/1st.htm
Sporting Chance http://sislp.com/chance/1st.htm
Urban Decay http://sittp.com/urb/1st.htm
Thank you to everyone who entered throughout February

March Photographic Competitions – Open to both members and non-members alike
Great Outdoors http://sinwp.com/gre/index.htm
Street Stories http://sittp.com/str-st/index.htm
Product http://sicip.net/pro/index.htm
Entries are invited from everyone who is interested in photography

Chris Algar successful Associate submission ASINWP
http://bit.ly/1LtYKdv

Shashi Doyjode successful Licentiate submission LSWPP
http://bit.ly/1EHD6A6

Nick Gunn successful Licentiate submission LSISLP http://bit.ly/18fGpVt

Frankie Lloyd successful Licentiate submission LSINWP
http://bit.ly/1A0eVIT

Morgan Williams successful Licentiate submission LSWPP
http://bit.ly/1EHD4Iw

Rotolight NEO Lauded as the ''NEXT INDUSTRY STANDARD'' for on-camera lighting

The classically styled compact with spontaneity builtin

Tickets still available to see Lynsey Addario at The Photography Show

Get brighter pictures on your Smartphone or Tablet
Launch of the new Elinchrom ELB 400

You can find all the latest news and articles here http://swpp.co.uk/news/2015/index.htm

Join any 2 of the Societies for £99 and you will receive 18 months membership for the price of 12.
Top Reasons to Join The Societies
Professional Imagemaker Magazine
Joint Membership with WPPI
Online Photographic Forum
Mentor Me Programme
Reduced Insurance Rates
Free Listing on our Website
Monthly Image Competition
Qualifications by Submission of Work
Reduced Rate Merchant Service Facilities
Trade Sponsored Promotions for Members
Discounts on Annual Convention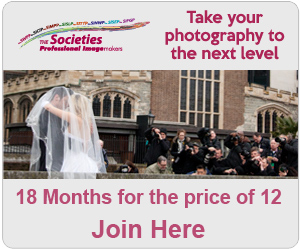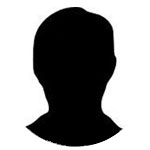 Members' Profile Page
This week we are asking our members to check your member's page for the following:

Correct contact information
Address
Email
Website
Phone number
Facebook page
Twitter name, etc
Profile picture
Signature Image

Also, to help you reach potential clients, we ask you to let us know which type of photography you specialise in, whether it be from weddings, portraits to location shoots or pet photography.

Remember let your customers know who you are by sending us an image of yourself along with a signature image of you best work.

If you notice any errors or would like to update information on your page. Please email ben@swpp.co.uk

Don't forget to showcase your work and get an online exhibition, to add this please use the mail big file upload facility http://www.thesocieties.net/upload/.