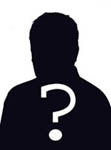 Who are you?

It is a proven fact that potential clients like to know who they are dealing with. With this in mind we have for some time been able to display an image on members pages of themselves. Many members have already taken advantage of this extra site facility and are reporting additional visitors to their sites and a positive increase in referrals.
So do send in a image of yourself 200 pixels wide as a jpg to phil@swpp.co.uk and get yourself seen.

Tutorial DVD Offers

More Great tutorial DVDs on offer.

Forget the credit crunch! You won't need a fortune to get some of the best Photographic Training DVDs available.

Click here for more information
The Societies Open Days
June 3 - Loxleys Glasgow
June 4 - The Flash Centre Leeds
June 8 - Nikon Kingston Upon Thames
June 10 - Photomart N London
June 15 - South West Photo Mount Devon
June 17 - Park Cameras Brighton
June 29 - Wallbank Manchester
June 30 - Cambrian N Wales
Mentor Me, Live Demo's, Qualifications and much more.
Click here for more information.
The Big 'L' Challenge is postponed until the Autumn, as so many members have asked for more time to work on their images and get mentored.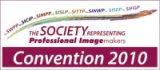 The tickets are now on sale for the 2010 Convention.
We have made a page to explain what is included in each ticket, please see the 'Tickets Explained' page for more details.
STOP PRESS! We now have payment plans available to help spread the cost of your Convention tickets.
Please phone 00 44 (0) 1745 356935 for more details.
The Imaging Show

The Imaging Show Exhibitors:
Canon, Nikon, Fotospeed, Olympus, Sony, Kenro, Bogen, Intro 2020, Daymen, The Societies. Pentax, Sigma, Leica, Bob Rigby, Computer World

Wednesday 13 May

Venue: Cambrian Photography Ltd.
87-89 abergele Rd
Colwyn Bay LL29 7SA
Tel 01492 532510
http://www.cambrianphoto.co.uk
Deals & Events of the day
Half price sensor cleaning
Demonstrations by Margret Salisbury on Fotospeed paper and canvas wrapping
Various free seminars.
Discounts on photographic accessories
Deals on Equipment through the day