Are you the lucky winner?
Westcott Ice Light 2 Competition Winner Announced
We are happy to reveal the winner of the Ice Light 2 competition which has been running since June. The lucky winner will win the Ice Light 2 valued at £549.

To see who won and view the video of the draw please see our blog here http://bit.ly/1KNMyrq

Don't forget if you would like to purchase an Ice Light 2 we have this special offer on the Ice Light and Ice Light 2.
http://swpp.co.uk/secure/westcott-icelight.htm
Offer expires 30 September.
---
Successful Qualification Submissions

Cassandra McKeown ASWPP
http://swpp.co.uk/qualify-Associate.htm
Julia Hope LSWPP
Holly Burton LSWPP
Morag Hutchison LSWPP
Fiona Norman LSWPP
Cathy Withers-Clarke LSINWP
Karen Bennett LSWPP
David Walker LSWPP

http://swpp.co.uk/qualify-Licentiate.htm

For more information regarding qualifications please see here http://swpp.co.uk/qualifications_overview.htm
---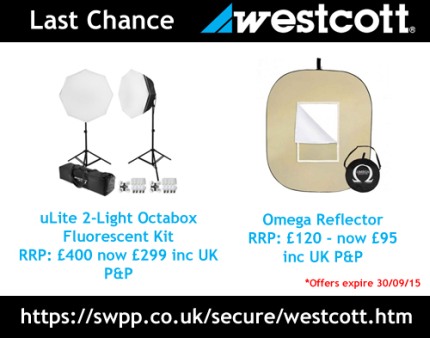 Omega Reflector
RRP: £120 - Special Offer £95 inc UK P&P
uLite 2-Light Octabox Fluorescent Kit
RRP: £400 - Special Offer £299 inc UK P&P

Don't miss out
---

£30 Convention Voucher

When joining either Professional or Enthusiast membership not only will be able to purchase tickets at the member's discounted price, you will also receive a £30 complimentary 2016 Convention voucher to use against any ticket.

How's that for an incentive to join?

http://thesocieties.net/join/

We are happy to announce 2016 dates and venues
09/02/2016 – Dunadry, County Antrim
11/02/2016 – Dublin, Co Dublin
26/04/2016 – Sindlesham, Berkshire
27/04/2016 – Southampton, Hampshire
24/05/2016 – Cardiff, South Glamorgan
25/05/2016 – Exeter, Devon
07/06/2016 – Glasgow, Glasgow
08/06/2016 – Houghton le Spring, 12/10/2016 – Gravesend, Kent
13/10/2016 – Milton Keynes
09/11/2016 – Widnes, Cheshire
10/11/2016 – Solihull, West Midlands
Get the dates in your diary!

And don't forget, see you in Solihull 7th October '15!
---
Open to all photography competitions

---
Latest Photo News
Samyang announce new 21mm and 50mm
Turn Your Photos into Airbrush Drawings
Professional quality digitally printed photobooks
http://swpp.co.uk/news/2015/
index.htm
---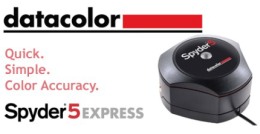 Datacolor Spyder 5 Express

RRP £105.00 Our Price £87.00

The Societies 2016 Convention - Featured Location Shoot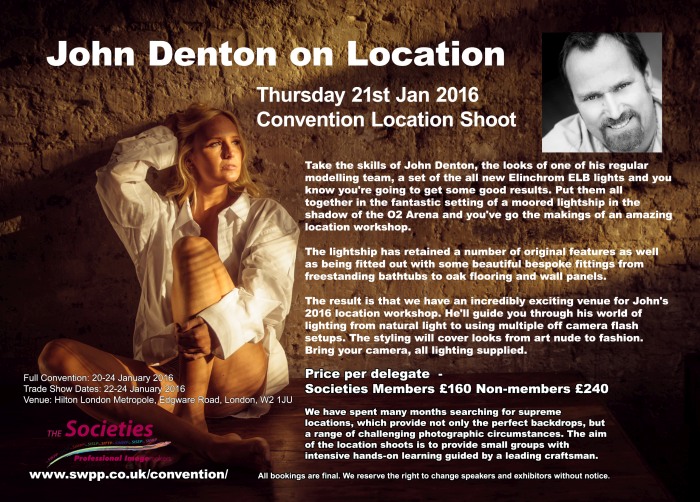 For more information regarding the 2016 Convention please see the website http://swpp.co.uk/convention/
---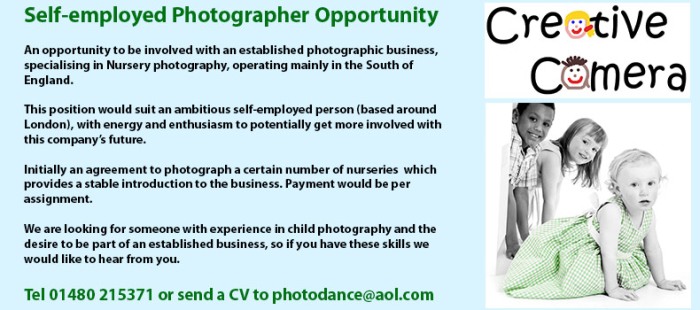 Email here - photodance@aol.com
---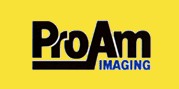 Extra 25% Off...A4 Prints only 45p

ProAm Imaging is the only photofinisher ever to have been voted SWPP 'Best Professional Lab' for 4 years running - and now until 31st October customers can get an EXTRA 25% OFF when ordering £25 worth or more of their award-winning gloss or lustre Fuji Crystal Archive DP2 colour managed Silver Halide prints.
Using code Autumn 15 this offer makes A4 prints just 45p and A3 prints only 86p inc VAT. Visit www.proamimaging.com for details.

---
Keep up to date on what's happening with The Societies
Follow us on Twitter

Follow us on Facebook