Having trouble reading this? Take a look at the browser friendly version.
http://swpp.co.uk/newsletter/zenfolio-july2014.html
The Societies' Newsletter Extra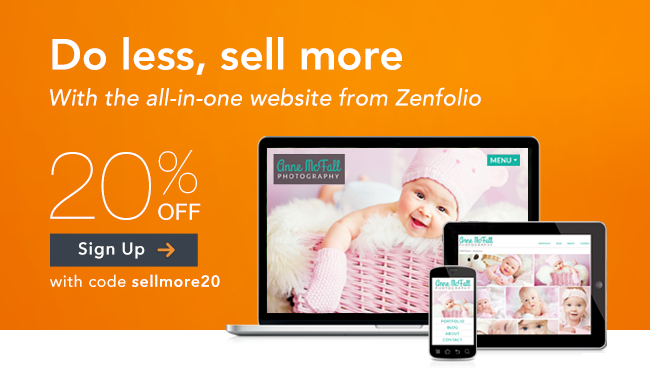 Being your own boss is no easy feat. As a photographer, much more goes into your business than just taking great photos. That's why tens of thousands of professional photographers have switched to Zenfolio, winner of the Best Professional Service award from The Societies. Zenfolio lets you create a professional, completely customisable website to fit your unique business.
Sell One Vision Imaging prints and products
Sell products you fulfill yourself
Bundle products into packages
Make buying easy with the online shopping basket
Cannot be combined with other offers. This offer expires July 20, 2014 at 11:59 p.m. GMT.