Having trouble reading this? Take a look at the browser friendly version.
http://swpp.co.uk/newsletter/zenfolio-march2014.html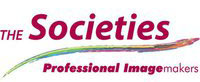 The Societies' Newsletter Extra
For the second year in a row, Zenfolio, the top photo hosting and e-commerce website, has proven to be a leader in the photographic industry with two brand new awards on its shelf from the 2014 Societies Photographic Convention.

Why is Zenfolio so award-winning? For starters, you get a complete photography website to elegantly display, share and sell your photos online with no coding necessary. With unlimited galleries, storage and integrated marketing tools, you have everything you need to transform your portfolio into a successful photography website.

Don't just take SWPP's word for it, try it for yourself and sign up for a two-week free trial today.