We are happy to announce the winners -
Essence of Nature - http://sinwp.com/Essence/entries-8.htm
Beautiful Brides - http://swpp.co.uk/brides/entries-7.htm
Kick Off - http://sislp.com/kick/entries-3.htm
Desirable Destinations - http://sittp.com/des/entries-8.htm
Check out the new competitions on the right
---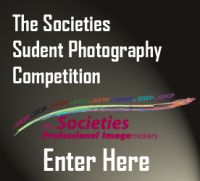 Are you a photography student?
The Societies Student Photography Competition

Full time students of photography are invited to enter this prize competition dedicated to inspiring and promoting student photography. The 1st place will recieve a bumper crop of prizes to help them setup their photographic career.

This competition is open to all photographic genres. Any images from people to places, everyday life or whatever feel is your chosen niche.
Prizes include -

The Societies' 2014 Convention Big Deal Ticket - worth £394

£250 Loxley Lab Voucher
Loxley Colour is one of the UK's largest album and books supplier
http://www.thesocieties.net/Stu/
---

Last chance to book
Join The Societies with John Denton, Catherine Connor and Mike McNamee in the beautiful Rydal Hall, Cumbria for a 3 day residential course.

During the 3 days you will be taught a plethora of photographic topics from lighting to business.

Day 1 - Natural light fashion styled photography with John Denton and Photoshop and Colour Calibration with Mike McNamee
Day 2 - One Light Flash with John Denton and Defining your business and YOU with Catherine Connor
Day 3 - Wedding photography with John Denton

Cost: £595 for members - If you are not already a member with us, then try us out on a 3 month free trial and benefit for the exclusive members' price. For more information on the 3 month free trial please see:
http://swpp.co.uk/join-offer.htm
All food is included from arrival to departure and includes single accommodation for each delegate.

---

---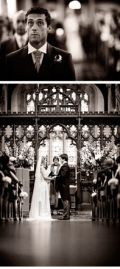 A Different Way? The Documentray Way by Kevin Mullins

Sunday 19th Jan 2014 09.00 to 13.00 Tower Wing Boardrooms 2

This Superclass will explore the way that Kevin has built his wedding photography business focusing exclusively on documentary style of photography.

This class will concentrate initially on shooting style, approach, gear and methodologies - the practical side of shooting documentary weddings.

We will explore camera settings and functionality as well as training the eye to spot a "moment".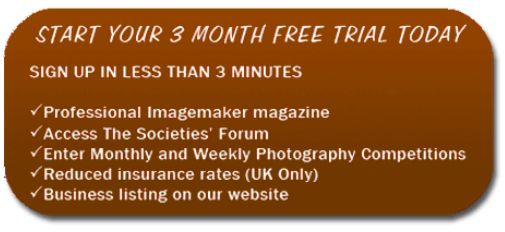 ---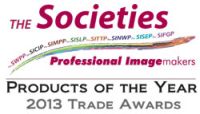 Trade Awards 2013

Now's your chance to have your say and vote for your Products of the Year

Votes must be entered by 31 December 2013

You can vote for as many categories as you wish. Try and be as accurate as possible with model/product you are voting for.

https://swpp.co.uk/secure/trade-awards.htm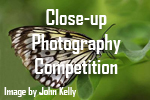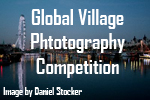 ---

£50 Cash-Back Offer On Quantum Turbo Batteries, Qflash & Omicron Ringlite
http://swpp.co.uk/news/2013/50-CashBack-Offer-On-Quantum-Turbo-Batteries-Qflash--Omicron-Ringlite.htm

Sales Launch of Metz mecastudio Basic Line
http://swpp.co.uk/news/2013/Sales-Launch-of-Metz-mecastudio-Basic-Line.htm

Essence of Nature Photographic Competition Winners Announced
http://swpp.co.uk/news/2013/Essence-of-Nature-Photographic-Competition-Winners-Announced.htm

LEICA ELMARIT-S 45 mm f2.8 ASPH
http://swpp.co.uk/news/2013/LEICA-ELMARITS-45-mm-f28-ASPH.htm

Mitsubishi Photosuite
http://swpp.co.uk/news/2013/Mitsubishi-Photosuite.htm

Nikon Voted One of UK's Coolest Brands for 2013-14
http://swpp.co.uk/news/2013/Nikon-Voted-One-of-UKs-Coolest-Brands-for-201314.htm

New instant camera from Fujifilm - Instax Mini 90 Neo Classic
http://swpp.co.uk/news/2013/New-instant-camera-from-Fujifilm--Instax-Mini-90-Neo-Classic.htm
---

A great opportunity to have help from leading practitioners in the photographic industry.

Why struggle when help is at hand? Our Mentoring team are here to give you first class advice on your imagery and help you to create the very best images for your clients and lead to qualifications.

Members are requested to complete our online form for mentoring. Once completed you will be directed to our MailBigFile upload facility, this will substantially speed up uploads for our members
Remember to save the files as jpgs
Number 01 - 20
2000 pixels on the longest side
Create a contact sheet with all 20 images
Compress all the files into one zip folder
Please then rename the zip file
YourName_MembershipNumber_
qualification/mentoring
i.e John_Jones_12345_mentoring.zip
http://swpp.co.uk/mentor_me.htm
---
Keeping in touch with fellow photographers on The Societies Forum, we believe is one of the most significant benefits of membership.

Whatever stage you are at in your career, forum membership gives you the opportunity to:
Be at the forefront of knowledge sharing and best practice thinking
Keep up to date with current photo issues
Debate with experts in specialist areas
Network with other photographers
Add to your continuous professional development
The weekly competitions are popular with the members. Each week a new theme is selected for both the Wedding and General competitions and members are able to vote for the winning image from the previous weeks entries.

Hot Topics
Playback of images help - https://thesocieties.net/forum/index.php/
topic,32196.0/topicseen.html
2013 Trade Awards - Voting Open - https://thesocieties.net/forum/index.php/
topic,32208.0/topicseen.html
What would you describe as your biggest business challenge?
https://thesocieties.net/forum/index.php/
topic,32206.0.html
You must be logged in to view topics