All the Golds and Highly Commended Upgrades results for this year are now available online.

A huge congratulations to everyone that has received a gold award this year.

November Golds:
http://swpp.co.uk/image_competition-2013/Nov/winnerspg01.htm
Highly Commended Upgrades for 2013:
http://swpp.co.uk/image_competition-2013/Hcu/winnerspg01.htm

To view your individual scores, use the search facility on the competition site and select the filename option. To view your score and file information you must press the 'i' button just above your image. The information will then be displayed.
http://thesocieties.net/competition/
---

Just 14 days to get your complimentary Trade Show ticket
We here at the Societies would like to thank the 1,000s of people who have already pre-registered for the Convention, and would like to remind everyone that you only have until the 24 December 2013 to register for your complimentary Trade Show ticket.
Can you afford not to miss these exclusive 2014 Convention discount vouchers, deals and prize draws?
Check out the Convention website for full details on Trade Show special offers from many of the exhibitors.
Trade Show Opening Times - Friday, Saturday 10:00 -17:00 and Sunday 10:00 - 16.00
Trade Show Dates: 17 -19 January 2014
Full Convention: 15 -20 January 2014 - New Venue Hilton London Metropole
List of Exhibitors
http://swpp.co.uk/convention/exhibitors/
---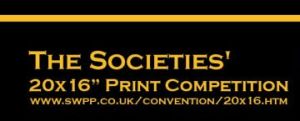 14 Days to enter the 20x16 Print Comp
Enter the 20x16" (50.8 cm x 40.6 cm) Competition - merited images will be displayed for 13,000 visitors to view in the Convention Reception Area.
The judging process is held in public so photographers can watch the assessments take place; this in itself is an invaluable learning process. The winner will be announced at our prestigious Awards Night at the 2014 Convention in London.
More info http://swpp.co.uk/convention/20x16.htm
---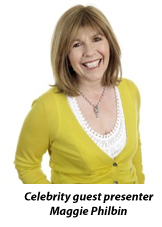 Who Will Win the Photographer of the Year 2013?

The Winners for 2013 will be announced Saturday Jan 18th 2014 at our
Photographer of the Year Awards dinner.

Join us in the glittering Awards Night and celebrate the success of photographers from around the world
Meet friends socially from the photographic industry and come away with an experience that you will not forget.

£65 per person

http://swpp.co.uk/convention/2014/title-class-AwardsDinnerSaturday.htm

BOOK NOW! https://swpp.co.uk/secure/conventionform.htm
---

Dance and Movement Presented by John Denton - Superclass
3 Places Left
John loves working with dancers as well as models.
This session will show you how to work with fast moving subjects to capture movement and produce stunning results.
The dancers will be styled in a range of looks to create a variety of images that capture the beauty and elegance of their movement.
http://swpp.co.uk/convention/2014/title-class-Denton28749LightingSunday.htm