SAVE £50 on the Convention 2012
For a limited time only if you join up for £99 you will receive a £50 Convention Voucher to use when booking any Masterclass, Superclass, Business School or Awards Night Dinner at the 2012 10th Anniversary Convention.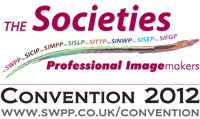 Please use this form to take advantage of this limited offer.
Wedding Enquiries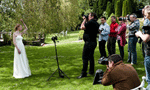 We have received 3 new Wedding Enquiries.
2011 - South Yorkshire
2012 - Portsmouth
2012 - Edinburgh
Please see the Forum for more details. (In Job Vacancies)
Join now to take advantage of this benefit.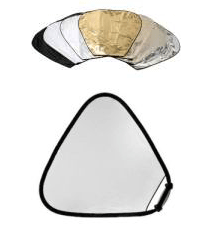 Lastolite Tri-Flip Sleeves and Difflector Offer
Tri Flip Sleeve - Never get caught out again, 7 extra surfaces in the same bag.
Lastolite TriGrip Difflector - is the world's first dual purpose reflector panel which can be used both as a diffuser and a soft silver bounce reflector.
For both the Tri-Grip Difflector and the Tri-Flip Sleeve set: £78 in 1st class recorded delivery.
Please use the form linked below, to purchase please quote 'Lastolite Tri-Flip Sleeves + Lastolie Difflector' in the comments box:
Kevin Mullins - Members Training Days

4 August - Walsall - Talk Synopsis

SEO and Marketing - Morning Session (09:00-13:00)
The essentials of SEO – what you need to know and what you need to forget
Using Google Webmaster Tools, Adwords and Analytics correctly
Effective blogging and understanding its impact in marketing your website.
The architecture of an SEO friendly website
Social Media marketing – selling yourself!
My photography, style and workflow - Afternoon Session (13:30-17:30)
My essential kit for a documentary wedding
My philosophy and how I run my business effectively(tools, management, business tracking etc)
The fastflow workflow – a round trip workflow using Photmechanic, Lightroom and CS5
Members Training Days
30 June - Bath - Marko Dutka
4 August - Walsall - Kevin Mullins


13 September - Chester - Michael Turner
28 September - Chichester - Barrie Downie
Each day is split into two sessions.
Cost: £40 per session/£80 Full-Day per person
Join now to take advantage of this benefit of membership
For more information on the days please see: http://swpp.co.uk/seminar_files/members_training_days.htm
The Societies 2012 Photographic Convention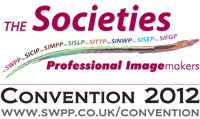 With just over 180 days to go until the 10th Annual Societies Convention, you can now buy your Full Masterclass ticket, and split the cost in 5 easy payments of just £30 per month.
Or join today for discounts on the Convention