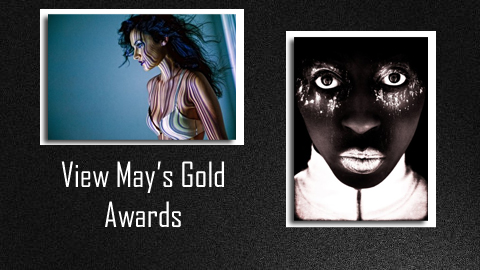 The Gold awards for May's Monthly Image Competition have been announced. To see the gold winning images please check out the link below
http://swpp.co.uk/image_competition-2013/May/winnerspg01.htm

The Judges Choice Award for May has also been chosen, to view the winning image click here
http://swpp.co.uk/image_competition-2013/May.htm



The winner of the Judges Choice Award each month, receives a £100 voucher from Colorworld Imaging and a prize sponsored by Datacolor.

Monthly competition for June is now open.
http://swpp.co.uk/comps.htm
---
The Great Outdoors Competition - Winners Announced
View the winning images here
http://sinwp.com/great_outdoors/entries-28.htm
Life on the Street Photography Competition - Winners Announced
View the winning images here
http://sittp.com/life_street/entries-36.htm
---

Mini Convention - Barony Castle, Edinburgh - Thursday 13 June
Trade Show Opening Times : 10:00-16:00

Free Masterclases Times: 09:00-10:00, 12:30-13:30 and 16:00-17:00

Join us at Barony Castle, Edinburgh for this perfect opportunity to catch up with the latest products and services from the trade and gain education from a series of talks.

You can attend these days free of charge and they are open to members and non-members alike.

Free Masterclases by:
Catherine Connor
John Denton
Trevor Yerbury
Trade Exhibitors - aaduki, Aspire Contemporary Training, Colorworld, Colour Confidence, Eizo Ltd, GF Smith plus many more
http://swpp.co.uk/seminars/EdinburghThursday13-6-13.htm
---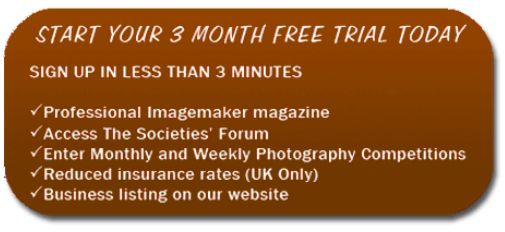 We would like to offer you a free three month trial period, during this time you will receive at least two complimentary copies of our magazine Professional Imagemaker, our Members Handbook and supplier directory, access to our members Forum where you will be able to chat to fellow photographers, the opportunity to enter our monthly image competition which has wide range of categories and contact listing on our sites - along with a 30 image gallery of your images.

Additionally you may submit a selection of images for mentoring, which gives invaluable feedback on your work and the opportunity to apply for any of our qualifications or distinctions.

There is no minimum membership contract period or obligation to continue after your 3 months complimentary membership.
You can sign up hassle free by using the PayPal link:
https://www.paypal.com/cgi-bin/webscr?cmd=_s-xclick&hosted_button_id=HAYCS9Y3AMVAA