Monthly Image Competition Home | Category Definitions | Competition Rules
The Societies' Monthly Image Competition
By uploading and entering in to the Societies' Monthly Competition, You agree to have read and fully understood the Rules of the Competition and Category Definitions.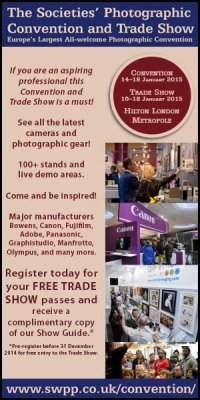 The Monthly Competition is closed for December

The competition is judged the first week of each month, therefore entries need to be received by the final week of the preceding month.

We reserve the right to: change or modify the rules without notice.

Prizes will not be awarded if the winner does not attend the annual awards presentation or provides an acceptable reason for absence.

2014 Monthly Image Competition Categories:
Advertising and Commercial | Architectural | Baby | Boudoir and Beauty | Children | Digital Art | Documentary | Events | Fashion | Landscapes | Macro and Close-up | Maternity | Media | Monochrome | Nature | Open Avant Garde | Pet Portrait | Pictorial and Fine Art | Portrait Avant Garde | Portrait Environmental | Portrait Studio | Sport | Travel | Wedding Avant Garde | Wedding Photojournalistic | Wedding Traditional | Wildlife | 4-in-1 (Wedding)

Scoring system for Monthly Image Competition Gold –Highly Commended –Not Awarded
Gold: Awards will go forward to the annual judging and are deemed to be images of the highest standard and will be published in Professional Imagemaker
Highly Commended: Above standard. These images will be reviewed every three months and have the potential of being reclassified as Gold.
Not Awarded: Unfortunately these images fall below the standard required to be given an award.
Disqualified: These images have not adhered to the competition rules or category definitions.
---
Previous Competition Winners
2014 Monthly Gold Awards
(All categories
2014 Judges Choice
January
-
February
-
March
-
April
-
May
-
June
-
July
-
August
-
September
-
October
-
November
The Societies' Photographer of the Year 20132013 Monthly Gold Awards
(All categories)
2013 Judges Choice
January
-
February
-
March
-
April
-
May
-
June
-
July
-
August
-
September
-
October
-
November
2013 Category Gold Awards2012 Monthly Gold Awards
(All categories)
Judges Choice Award 2012
January
February
March
April
May
June
July
August
September
October
November
Monthly Image Competition Archive
2006
-
2007
-
2008
-
2009
-
2010
-
2011
-
2012
-
2013
-
2014
2008 20 x 16
Illustrative
The Natural World
Wedding
Portraiture
Sport
2007 Overseas
Traditional Wedding
Contemporary Wedding
Bridal Portraiture
Traditional Portrait
Contemporary Portrait
Fine Art
Family Portrait and Groups
Environmental Portrait
Children
Pets
Digital Art
Commercial
Fashion and Beauty
Glamour
Pictorial
Monochrome
Landscape
Science and Nature
Wildlife
Sport
Press and PR
Architectural
2007 UK
Traditional Wedding
Contemporary Wedding
Bridal Portraiture
Traditional Portrait
Contemporary Portrait
Fine Art
Family Portraits and Groups
Environmental Portrait
Children
Pets
Digital Art
Commercial
Fashion and Beauty
Glamour
Pictorial
Monochrome
Landscape
Science and Nature
Wildlife
Sport
Press and PR
Architectural
2005
Overall Winners
Archive
Paul Deverill July Folio
Dino Cappelletti Folio June 2006
Dino Cappelletti Wedding June 2006
Phil Nash Wedding June 2006
John Baikie Folio June 2006
Paul Deverill February Folio
Dino Cappelletti Wedding February