Photographic News
Pentax Partners with Elite Model Look 2011
http://swpp.co.uk/professional_imagemaker/news/pentax_elite_model.htm
Leica Camera AG and Magnum Photos present a new multimedia essay
http://swpp.co.uk/professional_imagemaker/news/LEICA_magnum_1.htm
Leica announces Super-Elmar-M 21mm f/3.4 ASPH
http://swpp.co.uk/professional_imagemaker/news/LEICA_super_elmar.htm
Leica announces the Leica M9-P: the essence of discretion
http://swpp.co.uk/professional_imagemaker/news/LEICA_m9_p.htm
Leica Camera AG and Magnum Photos sign technology and photography agreement
http://swpp.co.uk/professional_imagemaker/news/LEICA_magnum.htm
AKVIS MakeUp V.1.0: Improve Skin Appearance and Add Glamour to Portraits!
http://swpp.co.uk/professional_imagemaker/news/akvis_makeup_v1.0.htm

broncolor turns to Hasselblad for its UK distribution
http://swpp.co.uk/professional_imagemaker/news/Hasselblad_jun11.htm
New SDHC flash cards Class 10 in standard and micro size
http://swpp.co.uk/professional_imagemaker/news/verbatim_sdhc.htm
onOne Software Announces Perfect Layers 1.0 Availability
http://swpp.co.uk/professional_imagemaker/news/onone_perfect_layers_1.0.htm
Recommend a Friend

Members who recommend and enrol photographers into membership of any or all of the 'Societies' will receive a £10 voucher. The voucher(s) may be redeemed against products/services from our range of books, seminars, Convention bookings or even as payment towards your own subscription (cash alternatives will not be offered).

It is essential that the new member quotes you as 'Recommended by' along with your membership number, as we do have several members who share the same name. Vouchers will only be issued once full payment has been received.

This Reward Programme is only available for the recruitment of new members
Boudoir Shoot in London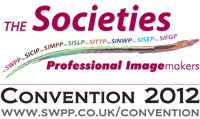 Presented by Joe Cogliandro
Subject: Boudoir Hands on Lighting
Day: Wednesday 11th Jan 2012
Time: 10.00 to 16.00 - Location
Main Speaker Joe Cogliandro in room : Reception
Join Joe in the unique "41" hotel, London, for an exclusive boudoir shoot location seminar.

Boudoir meets Fashion meets Editorial meets Storytelling.

In this intimate shoot session Joe will take you into the wonderful world of styling, lighting, posing, client interaction, processing and delivery that has made his boudoir photography a world class experience.

http://swpp.co.uk/convention/2012/title-class-Cogliandro101380BoudoirWednesday.htm
This class must be pre booked to ensure your place.
A great opportunity to have help from leading practitioners in the photographic industry.

Why struggle when help is at hand? Our Mentoring team are here to give you first class advice on your imagery and help you to create the very best images for your clients…and lead to qualifications.

Members are requested to complete our online form for mentoring. Once completed you will be directed to our MailBigFile upload facility, this will substantially speed up uploads for our members

Remember to save the files as jpgs
Number 01 - 20
2000 pixels on the longest side
Create a contact sheet with all 20 images
Compress all the files into one zip folder
Please then rename the zip file YourName_MembershipNumber_qualification/mentoring i.e John_Jones_12345_mentoring.zip

Mentoring https://swpp.co.uk/secure/mentor_me_form.htm

The submission must not be mixed topics
The Society Forum
This weeks forum competitions are now open:
Wedding Week 24 - Bouquet
General Week 24 - Diamonds are a Girl's Best Friend
Wedding Voting Week 23 - Rain
General Voting Week 23 - Umbrellas
Wedding Winners Week 22 - Let's Party
General Winners Week 22 - Red
New to the Forum?
We all know it can be a little daunting to post on a busy Forum for the first time, so we have created a special section where you can just say hello. https://thesocieties.net/forum/index.php/topic,1216.0.html
https://thesocieties.net/forum/ for more information.
Topics only viewable to registered logged on members
Making the most of your membership:
Good unique content is essential if you are to be found on the internet – so by submitting a profile of you and or your business for inclusion on your page on our site, you can substantially increase the referrals that you get from our web site. The profile can include: information about what services you offer, your achievements, your training, your qualifications, the venues or the areas that you cover, it could also include your clients feedback or just about anything else which you think may encourage a client to follow the link to your web site. Please keep them to around 250 words.
Please use the following form to submit your profile: https://swpp.co.uk/secure/profile.htm
Members Training Days
27 June - Great Missenden - John MacRea
30 June - Bath - Marko Dutka
28 September - Chichester - Barrie Downie

Each day is split into two sessions.
Cost: £40 per session/£80 Full-Day per person
For more information on the days please see: http://swpp.co.uk/seminar_files/members_training_days.htm