Photographic News
Pentax Partners with Elite Model Look 2011
http://swpp.co.uk/professional_imagemaker/news/pentax_elite_model.htm
Leica Camera AG and Magnum Photos present a new multimedia essay
http://swpp.co.uk/professional_imagemaker/news/LEICA_magnum_1.htm
Leica announces Super-Elmar-M 21mm f/3.4 ASPH
http://swpp.co.uk/professional_imagemaker/news/LEICA_super_elmar.htm
Leica announces the Leica M9-P: the essence of discretion
http://swpp.co.uk/professional_imagemaker/news/LEICA_m9_p.htm
Leica Camera AG and Magnum Photos sign technology and photography agreement
http://swpp.co.uk/professional_imagemaker/news/LEICA_magnum.htm
AKVIS MakeUp V.1.0: Improve Skin Appearance and Add Glamour to Portraits!
http://swpp.co.uk/professional_imagemaker/news/akvis_makeup_v1.0.htm

broncolor turns to Hasselblad for its UK distribution
http://swpp.co.uk/professional_imagemaker/news/Hasselblad_jun11.htm
New SDHC flash cards Class 10 in standard and micro size
http://swpp.co.uk/professional_imagemaker/news/verbatim_sdhc.htm
onOne Software Announces Perfect Layers 1.0 Availability
http://swpp.co.uk/professional_imagemaker/news/onone_perfect_layers_1.0.htm
Do you feel that you are making the most out of your photography?
If you want to grow your business or just simply take better images then there is no better way than gaining meaningful qualifications in your field of expertise.
The process of having your images mentored - critiqued and approved will make you self examine your work to a much higher level. You will have the confidence to charge more for your products - services and be prepared to undertake work, which previously may have been out of your reach.
Start down the road to success today.
What the Members Say
"The SWPP has been a fantastic research over the years, not only by running great seminars but their Mentor Me programme has help me achieve my LSWPP. I also need to mention the Professional Image Make it has got to be one of the best photography magazines around." - Gavin C

"As I'm pretty new to it I think the main reason to join was to feel part of a community of like-minded people. Also the ability to use the mentor me programme and enter some competitions. I'm looking forward to the forum and hoping it can answer some of the problems I come up against." - Rossie B

"The sense of security I gain from knowing that I'm not alone in this business! Information. Networking opportunities. Special deals (insurance etc) arranged through the SWPP. The air of legitimacy that being a member affords to my business." - Lesley W

"I feel that the SWPP gives a good service in its opportunities for furthering photographic ability and the services it provides. It is also a recognised logo, which allows clients some reassurance about the quality of work they may expect from a member".- Margaret S
Join us today and start receiving the benefits of membership that will dramatically help your business.
Boudoir Shoot in London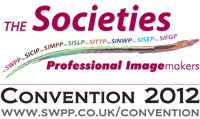 Presented by Joe Cogliandro
Subject: Boudoir Hands on Lighting
Day: Wednesday 11th Jan 2012
Time: 10.00 to 16.00 - Location
Main Speaker Joe Cogliandro in room : Reception
Join Joe in the unique "41" hotel, London, for an exclusive boudoir shoot location seminar.

Boudoir meets Fashion meets Editorial meets Storytelling.

In this intimate shoot session Joe will take you into the wonderful world of styling, lighting, posing, client interaction, processing and delivery that has made his boudoir photography a world class experience.

http://swpp.co.uk/convention/2012/title-class-Cogliandro101380BoudoirWednesday.htm
This class must be pre booked to ensure your place.
Join the Largest Association for the Serious Photographer for only £10 (UK) €10 (Europe) a month
You too could take advantage of our exclusive insurance deals, active forum, listing on our highly ranked site, and much more.
Please click the relevant Society for more details on joining
The Society of Wedding and Portrait Photographers
The Society of International Nature and Wildlife Photographers
The Society of International Commercial and Industrial Photographers
The Society of International Fashion and Glamour Photographers
The Society of International School and Event Photographers
The Society of International Travel & Tourism Photographers
The Society of International Sport & Leisure Photographers
The Society of International Media & Press Photographers
Members Training Days
27 June - Great Missenden - John MacRea
30 June - Bath - Marko Dutka
28 September - Chichester - Barrie Downie

Each day is split into two sessions.
Cost: £40 per session/£80 Full-Day per person
Join today to take advantage of this exclusive benefit of membership
For more information on the days please see: http://swpp.co.uk/seminar_files/members_training_days.htm