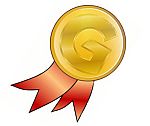 October Judging is Complete
To view the Golds please see:
http://swpp.co.uk/image_competition-2011/Oct/winnerspg01.htm
Remember: To view your individual scores, use the search facility on the competition site and select the filename option. To view your score and file information you must press the 'i' button just above your image.
The information will then be displayed.
Thank you to everyone who entered.
The Judges choice award for October has also been announced.
The winner will receive a cash prize of £100. Sponsored by Fujifilm.
View Judges choice here http://swpp.co.uk/image_competition-2011/october.htm
You can also view the golds in catagories
http://swpp.co.uk/comps.htm
Remember that there is no Monthly Image Competition in December.
So November is your last chance to enter and put you images forward to the Photographer of the Year Awards.
http://www.thesocieties.net/competition/
We have opened the competition for November, if you have any troubles uploading please see the Forum. http://thesocieties.net/forum