Qualification submissions are flooding in.



We are delighted to announce a massive increase in submissions received for both Licentiate and Associate and members have seen success throughout the eight Societies.

The Society of Wedding and Portrait Photographers - SWPP
Subject matter: Weddings, portraits, fashion, glamour, children, babies, school and all other social photographic subjects.
Qualifications/distinctions available: LSWPP ASWPP, CrSWPP, FSWPP

The Society of International Sport & Leisure Photographers - SISLP
Subject matter: Events, all sports and leisure activities.
Qualifications/distinctions available: LSISLP, ASISLP and FSISLP

The Society of International Nature and Wildlife Photographers - SINWP
Subject matter: Landscape, wildlife, nature, seascapes, insects and bugs, astronomical, marine and all other natural scenes, animals or plants
Qualifications/distinctions available: LSINWP, A SINWP and FSINWP

The Society of International Travel & Tourism Photographers - SITTP
Subject matter: Continents, countries, cities, towns, national parks and places of interest
Qualifications/distinctions available: LSITTP, ASITTP and FSITTP

The Society of International Media & Press Photographers - SIMPP
Subject matter: Press, photojournalism, advertising, media, PR and all news related images
Qualifications/distinctions available: LSIMPP, A SIMPP and F SIMPP

The Society of International Commercial and Industrial Photographers - SICIP
Subject matter: Products, corporate, construction, banking and finance, industrial, commercial
Qualifications/distinctions available: LSICIP, ASICIP and FSICIP

The Society of International School and Event Photographers - SISEP
Qualifications/distinctions available: LSISEP, ASISEP & FSISEP

The Society of International Fashion and Glamour Photographers - SIFGP
Qualifications/distinctions available: LSIFGP, ASIFGP & FSIFGP

Examples of successful submissions can be found here

Licentiate http://swpp.co.uk/qualify-Licentiate.htm

Associate http://swpp.co.uk/qualify-Associate.htm

Nature and Wildlife examples can be found here: http://sinwp.com/subs/index.htm

You will also find detailed instructions on how to submit on these pages.

This is a great time of the year to have your work assessed by applying for distinctions.

Join today to take advantage of this benefit of membership
SAVE £50 on the 2012 Convention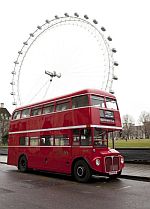 If you join The Societies for £99, we are now offering as a welcome gift a complimentary £50 Convention Voucher, which can be used when booking any Masterclass, Superclass, Business School and Awards Night ticket.
Join now and take advantage of this fantastic offer which can help you reap the benefits that The Societies can offer.
Please use the secure form linked below to join The Societies:
Members Training Days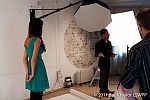 19 September, Exerter - Wedding
20 September, Poole - Model Portfolios
23 September, Northampton - Portrait Business
27 September, - Sudbury - SEO and Marketing
27 September, - Bath - Lighting
28 September, - Chichester - Weddings
4 October, - Glasgow - Lighting
20 October, - Rothley - Portraits
Each day is split into two sessions.
Cost: £40 per session/£80 Full-Day per person
Join today to take advantage of this benefit of membership
Social Media
And don't forget to follow us on Twitter and Facebook for regular Photographic news, Convention updates, New Members, Wedding Enquiries and much more
Follow us on Twiiter - http://twitter.com/TheSocieties
Follow us on Facebook - http://www.facebook.com/theSocieties
An Outstanding Benefit of Membership

Keeping in touch with fellow photographers on The Societies Forum, we believe is one of the most significant benefits of membership.

Whatever stage you are at in your career, forum membership gives you the opportunity to:
Be at the forefront of knowledge sharing and best practice thinking
Keep up to date with current photo issues
Debate with experts in specialist areas
Network with other photographers
Add to your continuous professional development
The weekly competitions are popular with the members. Each week a new theme is selected for both the Wedding and General competitions and members are able to vote for the winning image from the previous weeks entries.

https://thesocieties.net/forum/
* Topics only viewable to registered logged on members