Come and join us at the Digital Imaging Shows in Widnes and Sheffield
Widnes - Select Security Stadium - 15 April
Sheffield - Sheffield United FC Stadium - 16 April
Masterclasses with -

Charlie Kaufman
Mark Cleghorn
Damien Lovegrove
Damian McGillicuddy
FREE entry to both the Trade Show and Masterclasses - To register for your tickets, please goto the website
http://thesocieties.net/roadshows/
See you there!

The Societies are delighted to announce that The Photographer Academy have confirmed unbelievable offers for members of The Societies.

The Photographer Academy is Europe's largest online photographer training website, providing video content that captures real photographers at work, with real client shoots or in training films, they pass their skills on to other photographers.

In addition to the video content, there is also the Academy qualifications programme, plus monthly webinars and photo critiques.
Members of The Societies can join The Photographer Academy at these exclusive rates.

Academy - FREE* for 1 year (saving £49)
Academy Pro - £69* (saving £30)
Academy Business - £99* (saving £100)
See here for more info http://bit.ly/1CLD8Zl

Being a member of The Societies you get your subscription to the online edition edition of Professional Imagemaker included in your membership.

If you are not a member we are now giving you this opportunity to take advantage of 3 months free subscription to the online edition which includes iOS and HTML5 versions.

Follow the link to register:
http://thesocieties.net/mag.htm


New Easter Pack for AKVIS ArtSuite 50 Joyous Frames for Your Photos

ROLLEI REVIVES ROLLEIFLEX BRAND WITH VIDEO CAMERA CAGE

30 off Royalty Free Music Offer

Panasonic launches three Spring promotions across Imaging Range.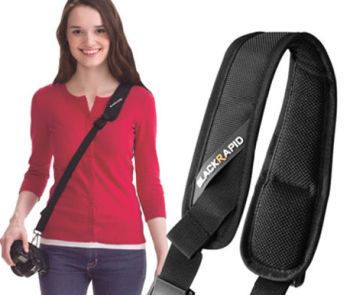 Not a member?
Join The Societies' today for £99 for 12 months and receive a FREE BlackRapid Metro camera strap as your welcome gift worth £45 (including FREE UK P+P)

BlackRapid's lightest strap yet, it's built for speed and packs away in a flash requiring minimal storage space. Great for photographers on the go!

Join Now!



SWPP/WPPI Reciprocal Membership

Reminder
Take advantage of this fantastic new benefit of membership.

SWPP members are now able to access previously exclusive WPPI competitions, be enrolled as a WPPI member and gain discounted rates to WPPI's annual Las Vegas Convention.

If you are a SWPP member and wish to join WPPI please use the form at the bottom of our blog page:

http://swpp.co.uk/blogger/2014/05/13/swpp-wppi-join-forces-offer-benefits-photographers/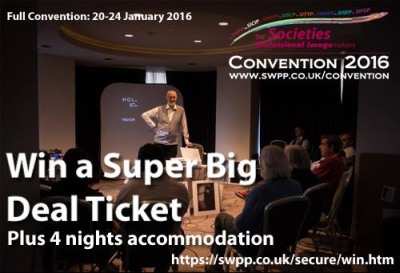 All you have to do is fill in this form. Good luck!
http://swpp.co.uk/competition/

Minimalist Lighting - 1 left in stock
Understanding & Controlling Strobe Lighting -
2 left in stock
Photographic Lighting Equipment - 3 left in stock
Professional Portrait Photography - 2 left in stock
Check out the online shop for more books https://thesocieties.net/store/