The Societies Monthly Image Competition
Please note these guidelines about uploading your images to the monthly online competition.

Please read the Rules of the Competition and Category Definitions before you upload your entry!
http://www.thesocieties.net/competition/
Forgotten the upload instructions - no problem visit the Forum
https://thesocieties.net/forum/index.php/topic,18200.0.html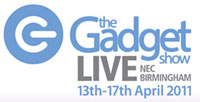 The Societies at The Gadget Show Live - J11
Committed to improving the quality of photography, The Societies are providing speakers for the 200 seat Photographic Workshop Theatre. Bjorn Thomassen, John Denton, and Richard Walton among other highly acclaimed photographers, will take to the stage to present and educate to the Gadget Show Live attendees.

For full details on The Societies schedule, please check out the website: http://www.thesocieties.net/gadget.htm
Members Training Days
4 May, Newbury - DSLR Video
5 May, Burn Hall, York - Weddings
6 May, Wednesbury - Commercial
9 May, Leamington Spa - Lighting and Posing
10 May, Barnsley - Lighting and Posing
12 May, Port Talbot - Portraits
18 May, Leicester - Weddings
19 May, Malvern - Weddings
6 June, Great Missenden - Weddings
7 June, Newbury - Weddings
27 June, - Great Missenden - Commercial
Each day is split into two sessions.
Cost: £40 per session/£80 Full-Day per person
For more information on the days please see: http://swpp.co.uk/seminar_files/members_training_days.htm
The Society Forum
This weeks forum competitions are now open:
Wedding Week 14 - Eye Contact (with the camera)
General Week 14 - Dereliction

Wedding Week 13 - Exchange of Vows - Voting
General Week 13 - Faces - Voting

Wedding Week 12 - First Dance Winners
General Week 12 - Food and Drink - Winners
New to the Forum?
We all know it can be a little daunting to post on a busy Forum for the first time, so we have created a special section where you can just say hello. https://thesocieties.net/forum/index.php/topic,1216.0.html
https://thesocieties.net/forum/ for more information.
Topics only viewable to registered logged on members
John Denton - Irish Tour

Getting the Best for our Brides!

22 May - Dublin
23 May - Cork
24 May - Limerick
26 May - Bangor, Northern Ireland

http://swpp.co.uk/seminar_files/denton-irish-tour.htm
Photographic News
Agfa Graphics to extend new generation industrial wide format with :Anapurna M1600
http://swpp.co.uk/professional_imagemaker/news/agfa_Anapurna_printer.htm

Belkin Releases Lighter, Slimmer 19-Inch Widescreen Rack Console
http://swpp.co.uk/professional_imagemaker/news/Belkin_rack.htm

Epson launches four photography, imaging and printing training classes for 2011
http://swpp.co.uk/professional_imagemaker/news/Epson_training_2011.htm

AKVIS Enhancer v.12.0: New Image Processing Mode and Other Important Changes!
http://swpp.co.uk/professional_imagemaker/news/AKVIS_apr811.htm

The DC Super Heroes RS1500
http://swpp.co.uk/professional_imagemaker/news/Pentax_rs1500_DCComics.htm

Latest Photographic News:
http://swpp.co.uk/news/