The Societies' at The Gadget Show Live 2012
UPDATED SCHEDULE
Check out the updated schedule with extra talks added.
Please visit The Societies' stand and find out how being a member
could benefit you and your business Stand No - B139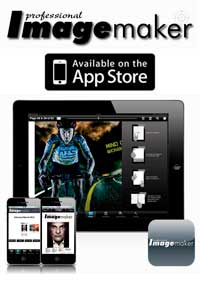 Professional Imagemaker Photography Magazine
Available on the App Store
The latest issue of Professional Imagemaker is now being dispatched through Royal Mail and members should expect to receive their issue early next week. If you can't wait till then you can download our app for your iPhone/iPad/iPod Touch and read the latest issue for just £1.99 (or equivalent iTunes currency).
Don't forget to rate Professional Imagemaker in the app store
http://itunes.apple.com/us/app/professional-imagemaker/id489811498?ls=1&mt=8
Join the Largest Association for the Serious Photographer for only £10 a month
The Societies has continued to develop new benefits that will help you with your photography and business
10 Reasons to Join The Societies
Professional Imagemaker Magazine
Online Photographic Forum
Mentor Me Programme
Reduced Insurance Rates
Free Listing on our Website
Monthly Image Competition
Qualifications by Submission of Work
Reduced Rate Merchant Service Facilities
Trade Sponsored Promotions for Members
Discounts on Annual Convention
You too could take advantage of our exclusive insurance deals, active forum, listing on our highly ranked site, and much more.
For more information on joining please see:
http://swpp.co.uk/join.htm
Boutique Baby Photography

The Digital Photographer's Guide to Success in Maternity and Baby Portrait
Acknowledging that there is much more to building a successful photography business than taking great pictures, this manual shows how to build and run a thriving boutique baby photography studio. All aspects of the business end of a studio are explained, from designing an advertising campaign and planning a successful sales cycle to establishing effective operational and customer service processes. In addition to the back-office details, strategies for creating stunning images—including working with emotional moms-to-be, nervous first-time parents, and finicky babies—are clearly presented. The low-volume, high-dollar nature of a studio specializing in baby photography can be challenging, but this road map to success will keep photographers working with clients from the first pregnancy shot to the first day of school and beyond.
Was £21.99 - Our Price £15.00
Members Training Days
12 April - Nottingham - Portrait and Makeover Photography
17 April - Leicester - Foundation Lighting
18 April - York - Foundation Lighting
01 May - Darlington - Photography Business
02 May - Lincoln - Photography Business
03 May - Norfolk - Photography Business
14 May - Tewkesbury - Portraits and Lifestyle
15 May - Exeter - Portraits and Lifestyle
16 May - Southampton - Portraits and Lifestyle
22 May - Chester - SEO and Marketing
24 May - Warwick - Boudoir
30 May - Bolton - Bridal Portraiture
17 July - London - Boudoir
18 July - Sevenoaks - Foundation Lighting
19 July - Stansted - Immediate Lighting
11 September - North Queensferry - SEO and Marketing
Join today to take advantage of this benefit of membership
Cost: £40 per session/£80 Full-Day per person
http://swpp.co.uk/seminars.htm
For more information on the days please see: http://swpp.co.uk/seminar_files/members_training_days.htm

Mini Conventions
Open to members and non-members alike
Trade Show Opening Times : 10:00-16:00
Free Masterclases Times: 09:00-10:00, 12:30-13:30 and 16:00-17:00
These Mini Conventions are the perfect opportunity to catch up with the latest products and services from the trade and gain education from a series of talks
http://swpp.co.uk/seminar_files/mini_conventions.htm
*Don't forget to book your free ticket for the upcoming Bolton Mini Convention on the 19th April