Can't see me? Read Online http://swpp.co.uk/newsletter/news_apr1_16.html

Newsletter 06 April 2016

In this newsletter
Monthly Image Competition Results | Win On1 Software |
Open Comps Results + New for April | Mentor Me | Latest News | Digital Membership | Loxley Members Offer
The Societies' Monthly Image Competition March 2016 - Results Announced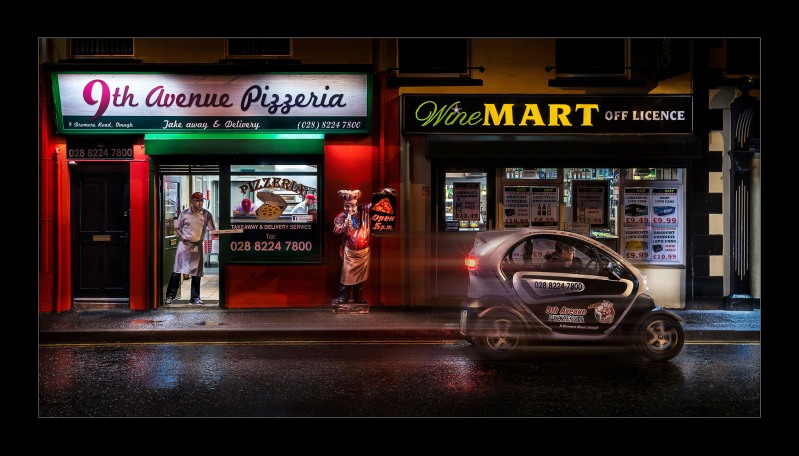 We are pleased to announce the results of the March 2016 Monthly Image Competition.

1,118 images were entered in to January's competition. 49 photographs were awarded a Gold award and 118 images achieved a Highly Commended.

Please follow http://www.thesocieties.net/image_competition-2016/ to view all Gold Awards and Highly Commended Awards for March 2016.

*Please note that scores will no longer appear under each individual image on the competition homepage, if your image is not listed in the galleries in the link above then it did not gain an award this month.

Tony Moore from County Tyrone, Northern Ireland was awarded this month's Judges Choice Award winning prizes sponsored by Colorworld Imaging and Datacolor.
Open to all Photography Competitions - Results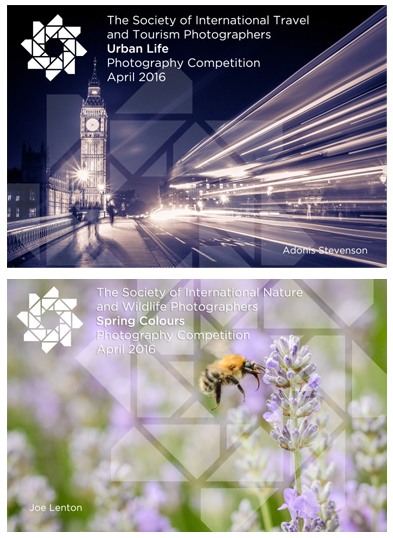 March's Photographic Competitions Winners Announced.
Man-Made Winners
Flora and Fauna Winners
We would like to thank all those who have previously entered The Societies' monthly photographic competitions. This month we launch another five competitions for you to enter and we look forward to seeing more stunning images.
Entries are invited from everyone who is interested in photography.
Win 12 months membership to The Societies of Photographers.
Still open for entries
Love Story
On the Ball
Celebrities
*New April Competitions*
Win - ON1 software prizes worth over £180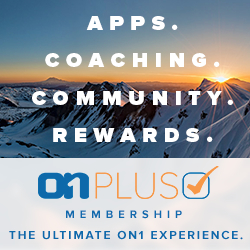 Your chance to win ON1 Plus Pro or ON1 Photo 10 valued at up to £180
1st Prize - ON1 Plus Pro
2nd Prize - ON1 Photo 10

With an ON1 Plus Pro membership, you get ON1's complete collection of photo editing apps - ON1 Photo 10 - and exclusive access to a photography coaching website that gives you personal interaction with Matt Kloskowski and other top educators.

For more information on how to enter, plus download a 60 day free trial please see here
http://swpp.co.uk/competition/on1.htm
Latest News
Add Glow to Your Images with AKVIS Neon 2.0: Now with Hatching and Frames!

Panasonics LUMIX DMCGX80 Adds Style and Substance to Urban Photography

Photo Training Overseas 2017

Keep Your World Going With Kenro's New Universal Battery Charger

30 Off Royalty Free Music

Think Tank Photo Expands Popular Retrospective Photography Shoulder Bag Collection
Mentor Me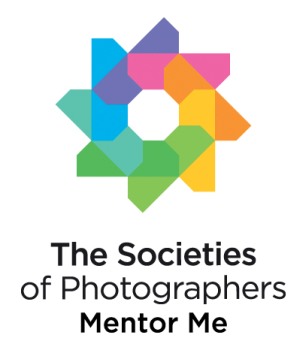 Get feedback on your photography*

We have many benefits of membership, one of these being our invaluable 'Mentor Me' programme through which you receive a one to one appraisal of your work and advice for progression. Once you are a member, all reports include recommendations for participation in training programmes pertinent to your professional development and it doesn't just stop at reaching your Licentiateship. In fact, that is only the beginning on a journey of life. A great opportunity to have help from leading practitioners in the photographic industry.

Why struggle when help is at hand? Our Mentoring team are here to give you first class advice on your imagery and help you to create the very best images for your clients and lead to qualifications.
For more information regarding the Mentor Me programme please see here http://swpp.co.uk/mentor_me.htm
*Professional level is unlimited. Enthusiast is 2 per year.

Not a Member?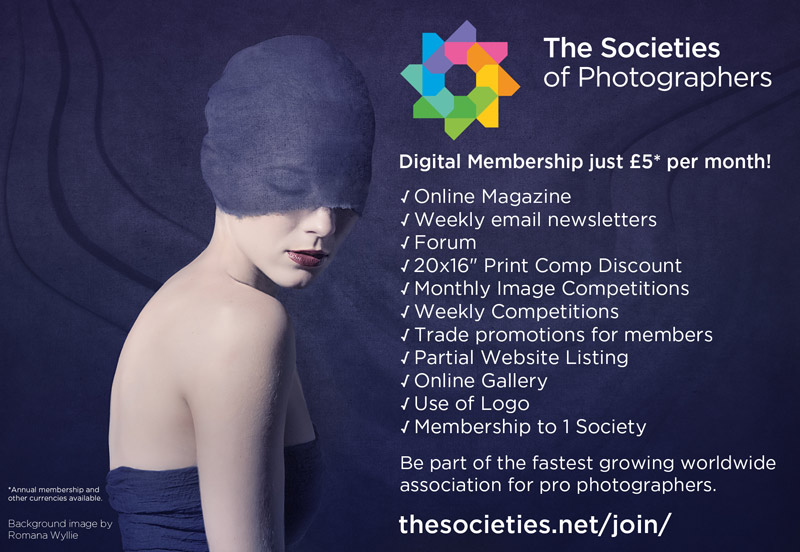 The Societies of Photographers offer this Digital Membership as well as 6 other multi-subscription offers, all of which have been designed to offer new members a flexible option to suit their photographic status when joining.

http://thesocieties.net/join/
20% OFF Loxley Colour Classic Coffee Table Books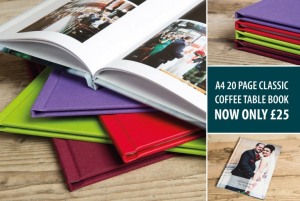 Loxley Colour have confirmed they will be offering The Societies' of Photographers' members 20% discount on their Classic Coffee Table Books.

Enjoy bigger sizes and EVEN BIGGER SAVINGS with the Classic Coffee Table Book from Loxley Colour.
New reduced pricing across the entire range

Two working day turnaround

Professional 170gsm satin paper

Wide range of sizes including A4 & A3

Personalisation include laser etching and UV Printing

Choose from hardback image wrap, leatherette and linen cover options
Take advantage of this offer check out the Members' Offers section of The Societies of Photographers' Forum
Datacolor Spyder 5

Take a look at our online photographic shop for great deals on the Spyder 5 https://thesocieties.net/store/
Follow The Societies of Photographers
Twitter @TheSocieties | Facebook theSocieties | Google+