All the Golds and Highly Commended Upgrades results for this year are now available online.

A huge congratulations to everyone that has received a gold award this year.

November Golds:
http://swpp.co.uk/image_competition-2014/Nov/winnerspg01.htm
Highly Commended Upgrades for 2014:
http://swpp.co.uk/image_competition-2014/Hig/

To view your individual scores, use the search facility on the competition site and select the filename option. To view your score and file information you must press the 'i' button just above your image. The information will then be displayed.
http://thesocieties.net/competition/
---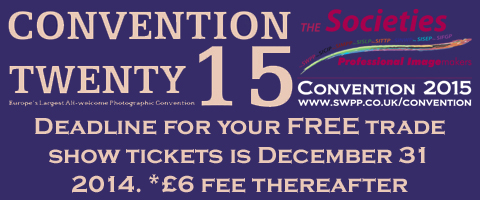 Just 20 days to get your complimentary Trade Show ticket
We here at the Societies would like to thank the 1,000s of people who have already pre-registered for the Convention, and would like to remind everyone that you only have until the 31 December 2014 to register for your complimentary Trade Show ticket.
Can you afford not to miss these exclusive 2015 Convention discount vouchers, deals and prize draws?
Check out the Convention website for full details on Trade Show special offers from many of the exhibitors.
Trade Show Opening Times - Friday, Saturday 10:00 -17:00 and Sunday 10:00 - 16.00
Trade Show Dates: 16 -18 January 2015
Full Convention: 14 -18 January 2015 - Hilton London Metropole
List of Exhibitors
http://swpp.co.uk/convention/exhibitors/
---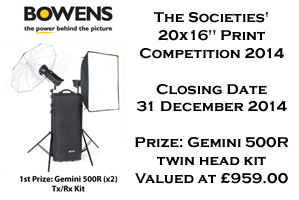 For more information see here http://swpp.co.uk/convention/
20x16.htm
---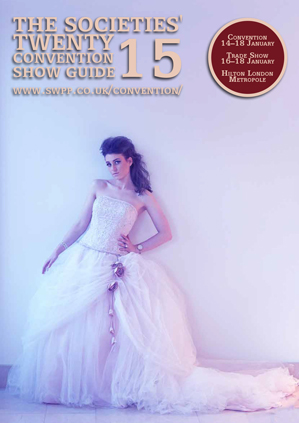 The Societiesí 2015
Convention Show Guide

The 2015 Convention Show Guide will be dispatched to members of The Societies and Convention delegates within the next couple of weeks. But in the meantime, if you wish to download your free copy on to an iOS device (iPhone/iPad/iPod Touch) from the iTunes store, you can do so through the Professional Imagemaker app.

The digital edition of the Show Guide is also available to view online.

If you wish to download the Show Guide pdf for your non iPhone/iPad device, please see:
https://www.mailbigfile.com/58
faabc0de8b8812
4812bd32e4ec0b45/listFiles.php?repro_id=3041