Superclasses - Last Places Available
Shooting the Night Away! Superclass by Brett Florens
http://swpp.co.uk/convention/2015/title-class-Florens123152WeddingFriday.htm

Stock Photography - A License to Print Money Superclass by Dave Wall
http://swpp.co.uk/convention/2015/title-class-Wall23684StockFriday.htm

Getting Established in the Wedding Market - Superclass by Kate Hopewell-Smith
http://swpp.co.uk/convention/2015/title-class-Hopewell-Smith98732WeddingFriday.htm

Making the Impossible Possible - Superclass George Fairbairn
http://swpp.co.uk/convention/2015/title-class-Fairbairn101833CompositionSaturday.htm
A Day at the Asylum! Location Semianr with Rick Friedman
http://swpp.co.uk/convention/2015/title-class-Friedman130317FashionSaturday.htm
Photo News
Datacolor confirm Winter Promotion

Ekberg uses BBS Area 48 Lights on Coldplays Magic

Macphun Tonality earns Best of 2014 honors on the Mac App Store

New Reflecta RPS 10M Film Scanner Announced
http://swpp.co.uk/news/2014/index.htm
---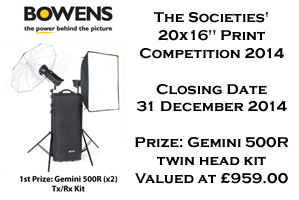 For more information see here http://swpp.co.uk/convention/
20x16.htm
---
Join Today - Convention Offer

Now would be the best time to book to avoid disappointment.

For a limited time only you can take up this fantastic offer.
When joining any 2 Societies for £99 not only will be able to purchase tickets at the member's discounted price, you will also receive a £30 complimentary 2015 Convention voucher to use against any ticket.

To take advantage of this offer please fill in the secure join form

http://swpp.co.uk/secure/join-offer-convention.htm


Masterclasses

The Masterclass schedule offers a broad range of learning opportunities designed to expand the proficiency of photographers and brings together a rich selection of talent within the photographic industry.

Masterclass Full 4 Day Pass
Members Price £150 Non members Price £225

Masterclass Day Pass
Members Price £50 Non members Price £75
A Masterclass Full Pass entitles you to attend any Masterclass throughout the Convention or all Masterclasses on one day if you purchase a day pass. These classes are not pre-bookable and are first come first served. Please check our website for details of all the Masterclasses which are available.
Qualifications at The Convention - 3 slots remaining
Be quick if you want to secure one of the last places!

At the 2015 Convention we are laying down the challenge to our valued members to gain Associateship or Fellowship accreditation for their work.
Judging will take place in a number of open rooms at Hilton London Metropole Hotel, on Wednesday January 14th 10:00-17:00 and Thursday 15 January 10:00-14:00 2015. All attendees can view panels being judged and if members wish to attend their own judging they can do.

BOOK HERE