*NEW* - The Societies Image Competition on Twitter - Win 12 months membership to any two of our Societies.

We are happy to announce the Winner of our previous competition and the launch of our new Twitter Image Competition, which is open to everyone.
Click here to see the winner and details of how to enter the new competition.
http://www.thesocieties.net/twitter.htm
View January's Golds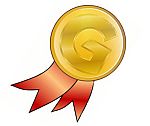 To view the Golds please see: http://swpp.co.uk/image_competition-2012/Jan/
Remember: To view your individual scores, use the search facility on the competition site and select the filename option. To view your score and file information you must press the 'i' button just above your image. The information will then be displayed.
Thank you to everyone who entered
The Judges choice award for June has also been announced.
The winner will receive a cash prize of £100. Sponsored by Fujifilm, also Software courtesy of Nik Software.
Click here to see the winner
http://swpp.co.uk/image_competition-2012/January.htm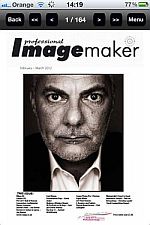 We have now released a new Taster issue of Professional Imagemaker within our app. We would be grateful if you could leave us a review in the app store.
An advanced copy of the Feb - March 2012 issue is now available within the app for a subscription of £1.99 a month an includes 2 back issues of the magazine.
http://itunes.apple.com/us/app/professional-imagemaker/id489811498?mt=8
Professional ImageMaker
by Michael & Pam

The classiest, most amazing professional imaging magazine in history!
A must-read for any photographic professional-- don't ever miss an issue!
--Michael & Pam Ayers, Lima, Ohio U.S.A.
The Society Forum Competition
This weeks forum competitions are now open:

Wedding Week 5 - Windy Wedding's
General Week 5 - Cold
Wedding Week 4 - So Much in Colours - Voting
General Week 4 - On the Phone - Voting
Wedding Winners Week 3 - Emotional Impact
General Winners Week 3 - Scales

New to the Forum?

We all know it can be a little daunting to post on a busy Forum for the first time, so we have created a special section where you can just say hello. https://thesocieties.net/forum/index.php/topic,1216.0.html

https://thesocieties.net/forum/ for more information.

Topics only viewable to registered logged on members
The Societies Collection 2010 and 2011 books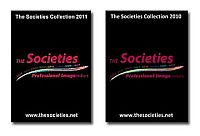 We have got an offer on The Societies Collection 2010 and 2011 books.

You can now order both of the hardback coffee table books containing 240+ inspiring images between them, of the top nominations & winners from the 2010 and 2011 Photographers of the Year.

Usual price £42.50 Special offer price - £35 inc 1st class post

Remember you can still buy individual copies: 2010 @£17.50 – 2011 @£25

If you would like to order both these books please fill in the secure payment form stating 'Collection Books'.
https://swpp.co.uk/secure/online_shop.htm

If you would like the sent recorded please add £2 to your order.
Don't forget to enter your images of the Convention into a Extra Completion, If you have one you would like to share please upload to http://thesocieties.net/competition/thumbnails.php?album=29
Name the files with 'convention_yourname_imageno' eg 'convention_joebloggs_01.jpg'
We will then choose our favourites and you can be in with a chance of winning a £100 voucher to The Societies 2013 Convention, and 4 consolation prizes of 4x £50 vouchers. Enter as many as you wish.