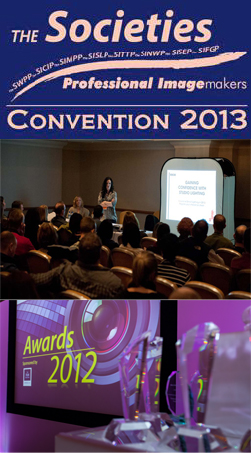 Wow! What a week it was...
This years Societies' Annual Convention held at it's new venue has been described by many as the most positive, uplifting and educational experience, with a mix of photographers and artists from all across the globe, all gathered under one roof to enjoy the event.
It had lively conversations and social experiences, linked together by the common International language of photography.
We here at The Societies wish to say a massive thank you to everybody who attended, all the helpers, staff and all the speakers. Next year can't come soon enough!
We have uploaded a selection of images from the event and you can browse them at:
2012 Awards
http://swpp.co.uk/convention/photographic_competition_12/
2012 Trade Awards http://swpp.co.uk/convention/photographic_trade_awards_12/
2013 Lectures
http://swpp.co.uk/image_exhibition/2013-convention-lectures/index.htm
Trade show
http://swpp.co.uk/image_exhibition/2013-convention-trade-show/