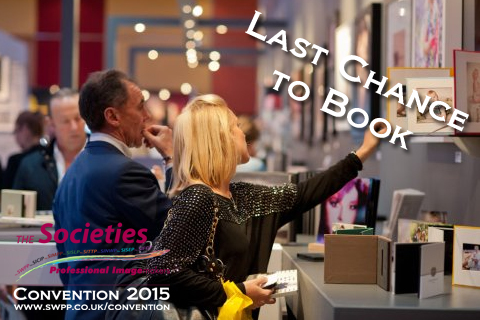 Deadline is 10 January*
We here at the Societies would like to thank the 1,000s of photographers who have already registered for the January Convention. Though for those few that have not had the chance to book yet, now is your last chance to book as the deadline is 10 January 2015*
Don't forget to check out the 2015 Convention discount vouchers, deals and prize draws - http://swpp.co.uk/convention/trade_show_deals.htm
Trade Show Opening Times
Friday 16-Sunday 18 January 2015
Friday-Saturday 10:00-17:00
Sunday: 10:00-16:00
2015 Full Convention: Wednesday 14-Sunday 18 January 2015
Venue: Hilton London Metropole, 225 Edgware Rd, London, W2 1JU
For full information on the Societies' 2015 Convention please see the website. http://swpp.co.uk/convention/
*£6 fee thereafter
Join Team McGillicuddy for a fast, fun and educational seminar at the Convention and make your photography more cost-effective and profitable.

Damian McGillicuddy and Olympus in conjunction with The Societies is proud to announce, for the first time in the history of the event, that one of the keynote speakers at the 2015 Convention will present a headline seminar absolutely free of charge.
13.30 -16.00 - nearly full
16.30 - 19.00 Places still available
http://swpp.co.uk/convention/2015/title-class-McGillicuddy0031LightingThursday.htm

---
Photo News
Vanilla Photobooks confirm prize draw for a VIP A4 photobook at The Societies 2015 Convention
Do your world justice with the Nikon D5500

Aaduki Multimedia Insurance confirms

I AM PORTABLE REACH

Fujifilm launches the FUJINON XF1655mmF28 R LM WR

http://swpp.co.uk/news/2014/index.htm
Superclasses Last Places Available
Advanced Lighting for People Portraiture - Superclass by Stuart Wood - 3 places left

Wedding And Portraits Photofilms - How to make them - Superclass by Neale James - 3 places left

From Concept to Print - Superclass by Damien Lovegrove - Last place left

SEO Rocket Fuel - Superclass by Alan Hutchison - 3 places left

Boudior - Superclass by John Denton - 3 places left

Full Location Seminars List:
http://swpp.co.uk/convention/2015/Location.htm

Full Superclass List
http://swpp.co.uk/convention/2015/Superclass.htm

These classes must be pre booked to ensure your place.
Join Today - Convention Offer

Now would be the best time to book to avoid disappointment.

For a limited time only you can take up this fantastic offer.
When joining any 2 Societies for £99 not only will be able to purchase tickets at the member's discounted price, you will also receive a £30 complimentary 2015 Convention voucher to use against any ticket.

To take advantage of this offer please fill in the secure join form

http://swpp.co.uk/secure/join-offer-convention.htm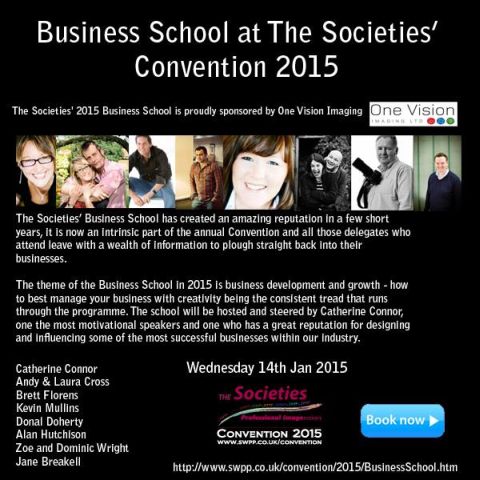 Join in the discussion on The Societies Forum
Hot Topics
2015 Convention helpers
Faces
Aerial Photography with a Drone
Trevor and Faye Yerbury confirm Superclass for The Societies 2015 Convention
Wedding Competition EXTRA - Your Best Image of 2014 - Voting
General Competition EXTRA - Your Best Image of 2014 - Voting
If you have lost your login details, please use the password reminder system
https://thesocieties.net/forum/index.php?action=reminder