Can't see me? Read Online http://swpp.co.uk/newsletter/news_mar2_16.html

Newsletter 9 March 2016

In this newsletter
Open Comp Results | New Competitions | Win a Super Big Deal Ticket plus Accommodation |
On1 Software | Photo News | The Photography Show | John Denton Seminar

February Open to All Photography Comps - Winners Announced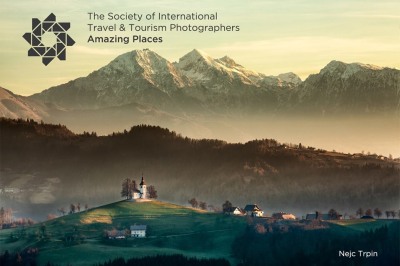 Nejc Trpin with the image entitled 'St Thomas'. Nejc from Koevje, Slovenia has won 12 months membership to the Society of International Travel & Tourism Photographers.

Anne Algar with the image entitled 'Head of a ghost midge larva'. Anne from Middlesex, England has won 12 months membership to the Society of International Nature and Wildlife Photographers.

Neil Hobday, Neil from Kent, England has won 12 months membership to the Society of International Fashion and Glamour Photographers.

Borna Vincek with the image entitled 'Eat my Dust', Borna from Molve, Croatia has won 12 months membership to the Society of International Sport & Leisure Photographers.

Erik Svec with the image entitled 'Western Show'. Erik from Praha, Czech Republic has won 12 months membership to The Society of International School and Events Photographers.
Win a Super Big Deal Ticket to the 2017 Convention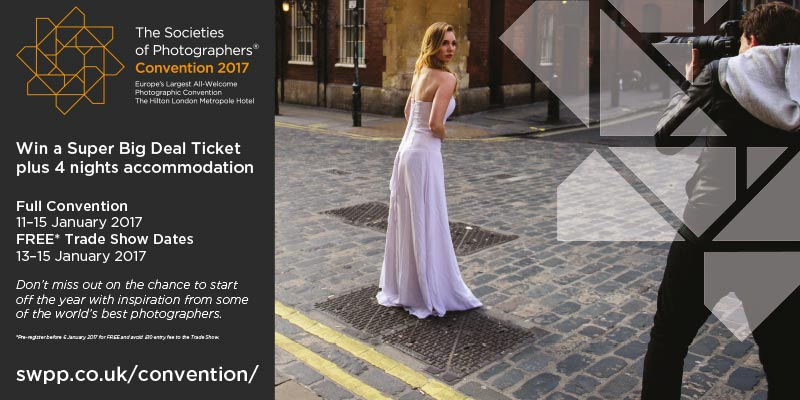 March 2016 Photographic Competitions
Open to both members and non-members alike

The Societies of Photographers are pleased to launch March's Photographic Competitions.
We would like to thank all those who have previously entered The Societies' monthly photographic competitions. This month we launch another five competitions for you to enter and we look forward to seeing more stunning images.
Entries are invited from everyone who is interested in photography.
Win 12 months membership to The Societies of Photographers.
Flora and Fauna Photography Competition
Love Story Photography Competition
Man-Made Photography Competition
On the Ball Photography Competition
Celebrities Photography Competition
ON1 Software confirm 15% off their award-winning photography software and plug-ins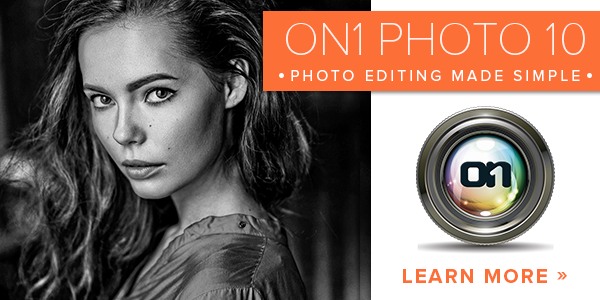 ON1 Inc, a leading developer of innovative software tools for photographers, develops timesaving software solutions for professional and advanced amateur photographers. ON1, Inc solutions have been created to help photographers spend more of their time behind the camera taking pictures instead of the computer workstation. Such solutions include a wide range of easy-to-use standalone applications and plug-in enhancements for Adobe Photoshop, Photoshop Elements, Photoshop Lightroom, Apple Aperture, and iPhone and iPad applications.

ON1 Software have just confirmed 15% off their award-winning photography software and plug-ins for The Societies of Photographers.
Photographic News
Grays of Westminster Announces The Legend and The Legacy by Gillian Greenwood

Kenro lines up a raft of great new products at TPS

Aspire Photography Training Announce Seminars at The Photography Show 2016
See here for all news http://swpp.co.uk/news/2016/index.htm
The Photography Show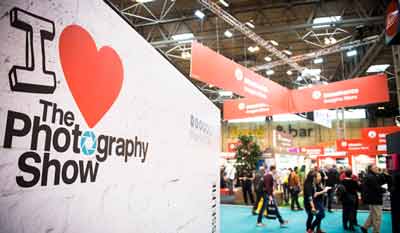 The Photography Show will return to the NEC Birmingham on 19-22 March for four packed days dedicated to everything photography. Get the best deals on the market and browse the latest kit from over 200 leading brands. Hear from the world's photography icons, network with industry professionals and attend inspiring seminars. Don't miss out - it's the event for anyone whose business is photography. Members of trade can attend for free by registering prior to the event here.*

Register now!

*Eligibility criteria apply for all pro and trade applications and registrations will be checked accordingly. All passes are £18 on the door - prior registration is advised.
Join Today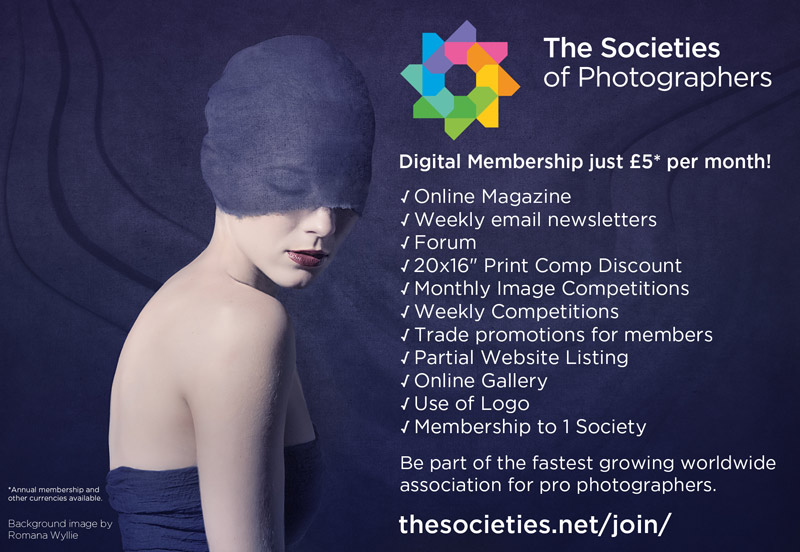 The Societies of Photographers offer this Digital Membership as well as 6 other multi-subscription offers, all of which have been designed to offer new members a flexible option to suit their photographic status when joining.

http://thesocieties.net/join/
IceLight plus Barn Doors - Last Chance!

Westcott Ice Light + barn doors! - This is your last chance to get your hands on this exclusive offer.

The patented Ice Light is a lightweight, dimmable daylight balanced continuous LED light source with a built-in battery. It was designed by world-renowned photographer and lecturer Jerry Ghionis for multiple uses including photography and videography.

Kit Contents:
1 x Ice Light
1 x Ice Light Battery Charger/Power Cord
1 x Ice Light Plug Converters
1 x Ice Light Gel Clips
1 x Carry Case
PLUS - barn doors!
Win - DxO Photo Suite worth £148 The ultimate combination of power and creativity integrated in a unique and intuitive interface
DxO Photo Suite includes:

DxO Optics Pro
DxO FilmPack
DxO ViewPoint

To be in with a chance of winning the DxO Photo Suite all you need to do is answer a simple question and fill in your details.
For more information and to enter now see:
http://swpp.co.uk/competition/DxO-Photo-Suite.htm
Lighting Lab with John Denton

Studio and Location Lighting - John Denton

Monday 25 April 2016 - Rothley Court Hotel, Leicestershire
Thursday 28 April 2016 - Hartsfield Manor, Surrey

£80 Members £120 Non-Members

John has put together an all new show for 2016 and can't wait to take it to all points of the UK are Ireland with The Societies. Every show will be different as it will be inspired by the host venue, the needs of the audience, the weather, available light, available outfits, the model....indeed all the elements that as a working photographer we need to consider to get the best for our clients.
Whatever your level of competence there will be something for you and John guarantees you will be educated and entertained in equal measure. Bring your camera and a notebook and a speedlight if you have one. All off camera flash instruction will be done using Elinchrom Quadra's but techniques shown are equally applicable to speedlight setups. You will get shooting opportunities during the day.
Book your place today
Follow The Societies of Photographers
Twitter @TheSocieties | Facebook theSocieties | Google+