Photographic News
New CorelDRAW Graphics Suite X5 Limited Edition Extends Design Possibilities
http://swpp.co.uk/professional_imagemaker/news/CorelDRAW_Graphics.htm
How to grab a £75 Bowens trade-in deal in a flash
http://swpp.co.uk/professional_imagemaker/news/Bowens_trade_in.htm
PENTAX 645D Medium-format Digital SLR Wins Camera of The Year at Camera GP Japan 2011 Awards
http://swpp.co.uk/professional_imagemaker/news/pentax_645d.htm
Pantone Certified Printer Program Measures up to Precise Design Demands
http://swpp.co.uk/professional_imagemaker/news/pantone_0511.htm
Get inspired at Unveiled, our unique wedding photography event
http://swpp.co.uk/professional_imagemaker/news/BJP_Event.htm

The Sunbounce Kid comes to town
http://swpp.co.uk/professional_imagemaker/news/Sunbounce_kid.htm

Aspiring Photographers Set For National Exposure
http://swpp.co.uk/professional_imagemaker/news/indiegogo.htm

AKVIS ArtSuite v.7.0 With New Frames: Sports Frame Pack And Fabric Patterns!
http://swpp.co.uk/professional_imagemaker/news/Akvis_May1211.htm

London 2012 sees new licensee join merchandise programme
http://swpp.co.uk/professional_imagemaker/news/nikon_london_2012.htm

Latest Photographic News: http://swpp.co.uk/news/
Boutique Boudoir in Mayfair - Convention 2012
Presented by Trevor and Faye Yerbury
Join Trevor & Faye in the stunning Chesterfield Hotel in London's exclusive Mayfair for this one-off BOUDOIR ACADEMY @ The 2012 Convention.

Trevor and Faye will spend the day with their delegates at this beautiful boutique hotel.

They will demonstrate their amazing skills on how they work with women in this genre of photography.

There will be plenty of outfit, make-up and hair changes, which will give lots of different looks on the day.

You will learn to pose, light and take beautiful images for your private portfolios, which you can show your clients. You will be working with both natural daylight and flash.

Trevor & Faye have an international reputation for their Fine Art Nude images with their work held in many private collections around the world.

This class is very limited on numbers. Book now to avoid disappointment.
Members £150 Non Members £225 (Per Person)
http://swpp.co.uk/convention/2012/title-class-Yerbury4851Yerbury5420HandsonTuesday.htm
Kata 465 DR Includes Free Monopod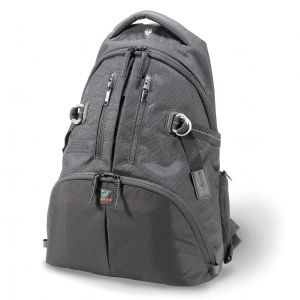 The DR-465 Digital Rucksack features a unique TST RIB structural protection for two D/SLR with mounted lens, 3-4 lenses, flash etc. + personal gear. By removing the padded bottom camera insert you can easily convert this rucksack from a camera bag to a daypack when not shooting.

The main compartment holds a D/SLR in top grip position while the modular dividers system will separate, organize and protect lenses, flashes and other accessories to suit your particular needs.

Usually £99 Special Offer £55
http://thesocieties.net/store/index.php?main_page=product_info&cPath=3&products_id=463

Spend over £30 and receive free post and packaging!

http://thesocieties.net/store/
The Societies Monthly Image Competition
Even though we receive up to 2000 entries per month sadly 100s of our talented members as yet have not participated. So for all those who haven't submitted then make this month extra special by uploading your images today.
Please read the Rules of the Competition and Category Definitions before you upload your entry!
http://www.thesocieties.net/competition/
Forgotten the upload instructions? No problem visit the Forum:
https://thesocieties.net/forum/index.php/topic,18200.0.html
The Society Forum
This weeks forum competitions are now open:
Wedding Week 19 - Something Borrowed
General Week 19 - Dramatic Landscape

Wedding Voting Week 18 - Nerves
General Voting Week 18 - Raw Emotion
Wedding Winners Week 17 - Wine Glasses
General Winners Week 17 - Quintessentially English
New to the Forum?
We all know it can be a little daunting to post on a busy Forum for the first time, so we have created a special section where you can just say hello. https://thesocieties.net/forum/index.php/topic,1216.0.html
https://thesocieties.net/forum/ for more information.
Topics only viewable to registered logged on members
Members Training Days
6 June, Great Missenden - Weddings
7 June, Newbury - Weddings
22 June, Rothley - Weddings
27 June, - Great Missenden - Commercial
30 June, - Bath - Foundation Level
Each day is split into two sessions.
Cost: £40 per session/£80 Full-Day per person
For more information on the days please see: http://swpp.co.uk/seminar_files/members_training_days.htm