Okay the bank holiday is over, but our offers are still available.
Forget the credit crunch! You won't need a fortune to get some of the best Photographic Training DVDs available.
The Societies Open Days
June 3 - Loxleys Glasgow
June 4 - The Flash Centre Leeds
June 8 - Nikon Kingston Upon Thames
June 10 - Photomart N London
June 15 - South West Photo Mount Devon
June 17 - Park Cameras Brighton
June 29 - Wallbank Manchester
June 30 - Cambrian N Wales
Mentor Me, Live Demo's, Qualifications and much more.
Click here for more information.
The Big 'L' Challenge is postponed until the Autumn, as so many members have asked for more time to work on their images and get mentored.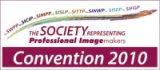 Don't forget our 20x16 Competition
and Album Competition.
STOP PRESS! We now have payment plans available to help spread the cost of your Convention tickets.
Please phone 00 44 (0) 1745 356935 for more details.