Societies News:
SWPP member Sofie Louca wins Annabel Williams prize.
Read more here
Society Forum Goes From Strength To Strength
Hot Topics: Advice required for first Event, Anyone using Quantum Trio off camera?, Outdoor Flash Settings, web design software - recommendations?, Adding "copyright" mark to photos in batch
The forum continues to grow at a rapid pace due to the vast amount of knowledge and experience of the members. We also have an active Social Club, where members can talk 'Off-Topic' and network.
Keep Up-To-Date
Read articles from back copies of Professional Imagemaker here. Professional Imagemaker is published six times per year and is free to members, the magazine is also available on subscription. Read some of the articles online.

The Judges choice awards for January, February and March have been announced.
The winners will receive a Fujifilm Finepix S1500
Okay the bank holiday is over, but our offers are still available.
Forget the credit crunch! You won't need a fortune to get some of the best Photographic Training DVDs available.
The Societies Open Days
June 3 - Loxleys Glasgow
June 4 - The Flash Centre Leeds
June 8 - Nikon Kingston Upon Thames
June 10 - Photomart N London
June 15 - South West Photo Mount Devon
June 17 - Park Cameras Brighton
June 29 - Wallbank Manchester
June 30 - Cambrian N Wales
Mentor Me, Live Demo's, Qualifications and much more.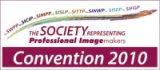 Don't forget our 20x16 Competition
and Album Competition.
STOP PRESS! We now have payment plans available to help spread the cost of your Convention tickets.
Please phone 00 44 (0) 1745 356935 for more details.
Join now for only £10 a month
We have just introduced a new payment plan where you can pay £10 a month via Direct Debit, Hassle Free.
You too could take advantage of our exclusive insurance deals, active forum, listing on our highly ranked site, and much more.