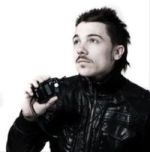 Featured Seminar - Off-Camera Lighting Made Simple - Richard P Walton
Wednesday 17 October 2012 - Farington Lodge Hotel, Preston, Lancashire
Thursday 18 October 2012 - Rowley Manor Hotel, Little Weighton, East Yorkshire
A day devoted to lighting and selling dramatic wedding and portrait images.
As photographers we are governed by certain rules, although with new technology things have loosened up a bit we still have to stick to what is viable in the situation we are in. As we abide by these technical rules I feel we are also governed by another set of rules that we seem to have created ourselves, as professionals we feel the need to live up to what's expected of us as photographers and not what we are capable of as artists and individuals. This is something that has really got me thinking recently and had a big effect on the way I now run my photography business.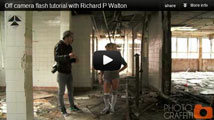 The main aim of the game is to show you that by thinking outside the box you can have a lot more fun whilst shooting, take a much greater variety of photos and also generate more sales. Richard will work with a model showing you a variety of techniques that he uses on location, including available light, off camera flash and a mixture of both. Richard will use basic kit to create high impact images.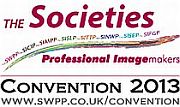 Fine Art Portrait with the Yerburys - Superclass - Friday 11th Jan 2013

Last Places Remaining

Trevor and Faye have a renowned reputation for their portraiture and at the 2013 Convention 15 delegates will have the unique opportunity to work beside Trevor and Faye watching and learning as they create some of their signature images.

Delegates will have the opportunity of capturing some of their own images for their personal use and inspiration using daylight and studio flash.

Book Now - https://swpp.co.uk/secure/conventionform.htm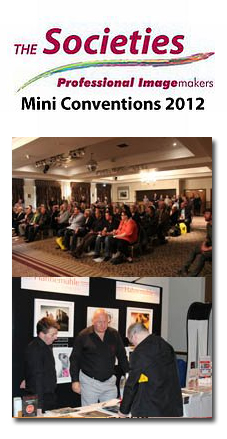 Join us in Leicestershire for one of our Mini Convention - Tuesday 16 October.
These Mini Conventions are the perfect opportunity to catch up with the latest products and services from the trade and gain education from a series of talks.
Free Masterclasses with -
Catherine Connor
John Denton
Christina Lee Lauder

You can attend these days free of charge and they are open to members and non-members alike.
Trade Show Opening Times : 10:00 -16:00
Free Masterclases Times: 09:00 -10:00, 12:30 -13:30 and 16:00 -17:00
Advanced Digital Landscape Photography - Only 5 left in stock

Aimed at the photographer who has already started taking photos in the great outdoors, but wants to master more advanced techniques, Advanced Digital Landscape Photography advises the reader on choosing equipment, what filters to pack and how to balance portability with sturdiness. You need to consider how best to carry all that gear, how to keep yourself warm, dry and safe, and you need to think about the location before you set out. The second section helps the photographer hit the ground running, offering different approaches for a variety of landscape types, times of day, atmospheric conditions and seasons. The book then finishes on maximising the results, and from in-camera creative effects to advanced post-processing techniques.
Usually £15.99 Now £10.00
Save: 37% off
Lighting for Photography - Only 4 left in stock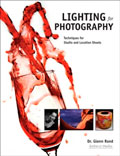 Learn to control light effectively and make all of your images come to life

Despite the many advances of digital imaging, lighting problems remain a type of photographic flaw that can't easily be corrected in postproduction. Therefore, lighting skills remain just as critical as ever when capturing great digital images.

In this fundamental book, Dr. Glenn Rand gives you a complete understanding of photographic lightingócovering tools and techniques you can apply to any subject or situation.

For both studio and location lighting, Rand covers every variable to help you avoid problems and achieve the beautiful lighting effects you desire.
Usually £21.99 Now £13.00
Save: 41% off