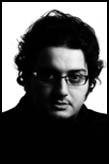 Featured Seminar - Believe in better Pictures, Improve your style, uncover the Magic of digital Imaging.
Ramon Sammut - October Tour 2012
Join Ramon in this fantastic tour on the UK. Ramon is a Senior Image Editor / Photographer / Owner of I labs in Malta and Photoshop Guru.

Ramon is one of the most sought after Photoshop Lecturers in the world.
Looking at the working area and explaining raw
Post production Image Lighting through Soft-boxes, Snoot's, barn doors and strip lights.
Automations and Image workflows.
Digital Wedding editing and layout composing.
Avangarde techniques in portraiture
Creating protective pdf proofs.
Join us this week in Bristol for our Mini Convention -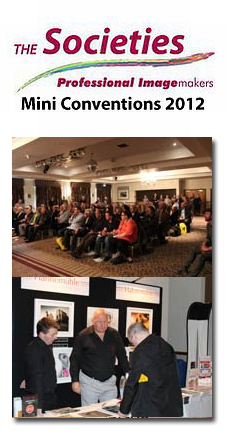 Friday 28th September.
These Mini Conventions are the perfect opportunity to catch up with the latest products and services from the trade and gain education from a series of talks.
Free Masterclasses with -
Catherine Connor
John Denton
Damian McGillicuddy

You can attend these days free of charge and they are open to members and non-members alike.
Venue -
Double Tree Hilton
Cadbury House Frost Hill
Bristol
Bristol
BS49 5AD
England
Trade Show Opening Times : 10:00 -16:00
Free Masterclases Times: 09:00 -10:00, 12:30 -13:30 and 16:00 -17:00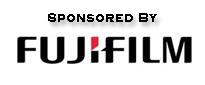 Monthly Image Competition 5 days left

You only have a few days left to enter the competition, Judging will commence on Monday 1st October.

Even though we receive over 1,000 entries per month sadly 100s of our talented members as yet have not participated. So for all those who haven't submitted then make this month extra special by uploading your images today.

Remember when entering the Monthly Competition you are in with a chance of winning the 'Judges Choice Award' for September, and also a £100 cash prize sponsored by Fujifilm.

Don't forget all highly commended images are re-judged towards the end of the year by a separate panel of judges. All images that are upgraded to Gold are put forward to the 'Photographer of the Year' awards judging, where trade sponsored prizes and awards are presented to the overall category winners and photographer of the year at our annual awards dinner at the Convention.

So don't leave it until last minute, get your entries in today.

For login details please see the Forum https://thesocieties.net/forum/index.php/topic,21861.0.html
Social Media
Remember to keep letting us know if you have a Facebook or Twitter page that we can add to your Members profile page.
Email ben@swpp.co.uk with your details, and we can update your page.
Twitter - http://twitter.com/TheSocieties
Facebook - http://www.facebook.com/theSocieties
Please use the hashtag #Societies2013 When Tweeting about the Convention.

Monte Zucker's Portrait Photography Handbook - Only 4 left in stock
In this book, completed shortly before his death in 2007, Monte presents a comprehensive guide to the flawless lighting and elegant posing techniques that have made his images stand the test of time. Also covered are step-by-step techniques for determining how best to flatter each subject, tips for studio and location portraits, and creative ideas for enhancing your images.
"Simply the best guide for lighting and portraiture" - Phil Jones The Societies CEO
Usually £25.00 Now £13.00
Save: 40% off

Advanced Lighting Techniques
Illustrating various lighting techniques employed by professional photographers, this unique guidebook demonstrates how to create more visually complex effects. Each chapter explains the concept of a different lighting method, sets up the shot step by step, and reveals the easily obtained, yet sophisticated, results. Common problems and solutions are also provided and variations suggested. Appealing to professionals as well as intermediate and advanced students of photography, this eye-catching manual offers a technical approach to lighting that will produce amazing pictures.
Usually £24.99 Now £13.00
Save: 48% off