The Gold awards for September Monthly Image Competition have been announced.
To see the gold winning images please check out the link below
http://swpp.co.uk/image_competition-2013/Sep/winnerspg01.htm
The Judges Choice Award for September has also been chosen, to view the winning image click here
http://swpp.co.uk/image_competition-2013/September.htm



The winner of the Judges Choice Award each month, receives a £100 voucher from Colorworld Imaging and a prize sponsored by Datacolor.

Monthly competition for October is now open.
http://swpp.co.uk/comps.htm
---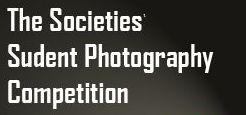 The Societies Student Photography Competition Now Open For Entries

The Societies are pleased to announce a new competition devoted to student photographers.

The hunt for the first Societies Student Photographer of the Year has now begun.
All full-time photography students are encouraged to enter this competition dedicated to inspiring and promoting student photography. The 1st place will be awarded The Societies Student Photographer of the Year and also take home a prize pot worth £894.
Prizes include The Societies 2014 Convention Big Deal ticket, one years membership to The Societies, £250 Loxley lab voucher and a £250 Aspire Photography Training voucher.
---

Mastering Lighting and Posing - Rick Ferro - Places going fast
In this class you will learn how to be in control of your exposure wherever you go.

Rick will teach: How to use a Meter
How to use a translucent material to control harsh lighting
How to use a facemask histogram
How to control indoor lighting and outdoor lighting.

Rick has designed a complete program on posing and will introduce you to his Progressive Posing Program.
This program helps a photographer to change poses from one to the next in seconds.
He will also cover lots of different hand poses, body language and the ''Art of Romance''.
Surrey England - 17 November
Gloucester England - 18 November
Leicestershire England - 19 November
County Dublin Ireland - 21 November
---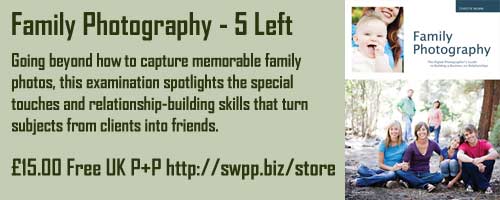 ---

2014 Tradeshow Exhibitors - http://swpp.co.uk/convention/exhibitors/

Pre-register before 24 December 2013 to avoid £6 entry fee to Trade Show
http://swpp.co.uk/convention/

I Am Full-Frame Power
http://swpp.co.uk/news/2013/I-Am-FullFrame-Power.htm

Manfrottos new 190 tripod: setting the industry benchmark of the future
http://swpp.co.uk/news/2013/Manfrottos-new-190-tripod-setting-the-industry-benchmark-of-the-future.htm

Corel Announces Cashback offer on Flagship Products
http://swpp.co.uk/news/2013/Corel-Announces-Cashback-offer-on-Flagship-Products.htm

Shutterstock Keeps Up With the Beat for the Sly & The Family Stones Everyday People New Box Set Launch
http://swpp.co.uk/news/2013/Shutterstock-Keeps-Up-With-the-Beat-for-the-Sly--The-Family-Stones-Everyday-People-New-Box-Set-Launch.htm

No-compromises image quality with the new ZEISS camera lens
http://swpp.co.uk/news/2013/Nocompromises-image-quality-with-the-new-ZEISS-camera-lens.htm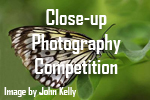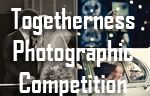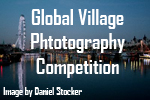 Solihull - 10 October 2013
Last chance to get register
It's still not too late to register for free tickets to our next Roadshow in Solihull (10 October).

Free entry to trade show (20 exhibitors) and Masterclasses.

Speakers
Damien Lovegrove
Charlie Kaufman
Catherine Connor

Register online for your free tickets:

Next event - Exeter - 28/10/13

---
Join Today - Last Chance Offer
Join today and take advantage of this fantastic joining welcome gift.

Join any 2 of the Societies and you will receive a Walkstool complimentary joining gift.

Walkstool is the only patented three legged stool with telescopic legs in the world! The telescopic legs offer 2 sitting positions; low position with the legs retracted and normal sitting height with the legs extended.

If you wish to take advantage of this offer, please fill in the join form here

https://swpp.co.uk/secure/join.htm
Benefits of membership