March Monthly Competition
The judging for March is now complete and the results are available online.
To view the Golds please see:
http://swpp.co.uk/image_competition_march_11/winnerspg01.htm
Marketing opportunities for SWPP members

Since 2009, The Click Group has total prenatal exclusivity for its Bump to Baby and My First Year schemes. Therefore we have exclusive opt in data of women who are 6 months pregnant. We have also recently secured all of the data for children 10 months and 22 months old, this is perfectly timed to promote 1st and 2nd Birthday portraits.

Check out how Click can help build your business
http://swpp.co.uk/click-2.htm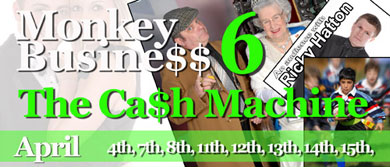 MB6 IS ALL ABOUT Making Real Money From Event Photography

The Cash Machine Tour is designed to teach you all the skills you need to become a very successful events photographer. MB6 Features Jeremy Nako who is one of the leading Events photographers in Europe. Jeremy been very progressive in his photographic style and his business techniques which has brought him considerable success in the events market.
He offers quality products to a diverse range of clients in areas such as charity and black tie events, school proms, corporate functions, weddings and sports tournaments. His business is 100% Events.
Dates and Venues
Cardiff 4 April
Southampton 7 April
London 8 April
Glasgow 11 April
Stockport 12 April
Pontefract 13 April
Coventry 14 April
Cambridge 15 April
http://www.markcleghorn.com/training/seminars/monkey-business-6-the-cash-machine
Members Training Days
4 May, Newbury - DSLR Video
5 May, Burn Hall, York - Weddings
6 May, Wednesbury - Commercial
9 May, Leamington Spa - Lighting and Posing
10 May, Barnsley - Lighting and Posing
12 May, Port Talbot - Portraits
18 May, Leicester - Weddings
19 May, Malvern - Weddings
6 June, Great Missenden - Weddings
7 June, Newbury - Weddings
27 June, - Great Missenden - Commercial
Join today to take advantage of this exclusive benefit of membership.
For more information on the days please see: http://swpp.co.uk/seminar_files/members_training_days.htm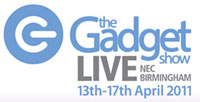 The Societies at The Gadget Show Live - J11
Committed to improving the quality of photography, The Societies are providing speakers for the 200 seat Photographic Workshop Theatre. Bjorn Thomassen, John Denton, and Richard Walton among other highly acclaimed photographers, will take to the stage to present and educate to the Gadget Show Live attendees.

For full details on The Societies schedule, please check out the website: http://www.thesocieties.net/gadget.htm