Photographic News
Quantum release Octagon Softbox and Striplite for Qflash
http://swpp.co.uk/professional_imagemaker/news/Qauntum_Apr11.htm

Wacom Introduces Bamboo Stylus For iPad
http://swpp.co.uk/professional_imagemaker/news/wacom_bamboo.htm

Proven results from AF International
http://swpp.co.uk/professional_imagemaker/news/AF_Gadgetshow11_1.htm

World-acclaimed Photoshop expert plans exclusive workshop with Hasselblad
http://swpp.co.uk/professional_imagemaker/news/MartinEvening_training.htm

Pro Centre Moves Home
http://swpp.co.uk/professional_imagemaker/news/Procentre_moving.htm

Latest Photographic News:
http://swpp.co.uk/news/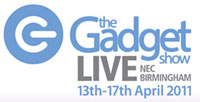 Success for The Societies at The Gadget Show Live 2011

The Societies are delighted with their successful new venture - exhibiting and lecturing at The Gadget Show Live, for the first time.

CEO Phil Jones said: "We enjoyed our experience at our first ever Gadget Show Live. Our sponsored speakers went down extremely well at the Photographic Workshop Theatre where it was standing room only. It was also refreshing to see so many people interested in learning tips from the masters and improving their photographic skills."

Read more:
http://swpp.co.uk/professional_imagemaker/news/gadget_show_live_11.htm
Members Training Days
4 May, Newbury - DSLR Video
5 May, Burn Hall, York - Weddings
6 May, Wednesbury - Commercial
9 May, Leamington Spa - Lighting and Posing
10 May, Barnsley - Lighting and Posing
12 May, Port Talbot - Portraits
18 May, Leicester - Weddings
19 May, Malvern - Weddings
6 June, Great Missenden - Weddings
7 June, Newbury - Weddings
27 June, - Great Missenden - Commercial
Each day is split into two sessions.
Cost: £40 per session/£80 Full-Day per person
Join today to take advantage of this exclusive benefit of membership.
For more information on the days please see: http://swpp.co.uk/seminar_files/members_training_days.htm
Subscribe to Professional Imagemaker magazine for only £30 p.a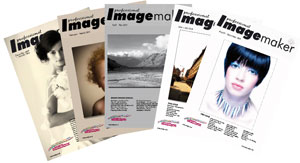 Professional Imagemaker is published six times each year. It is seen as one of the most informative magazines in the photographic market.
Tutorials and Techniques
Equipment Reviews
Photographer Profiles
Marketing Tips
Print Competition Winners
Successful Qualification Panels
The Societies News
Subscribe now: https://swpp.co.uk/secure/professional_imagemaker.htm
Join today for only £99 and receive a welcome gift up to the value of £80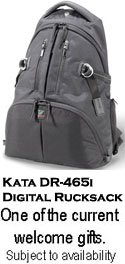 10 Reasons to Join The Societies
Professional Imagemaker Magazine
Online Photographic Forum
Mentor Me Programme
Reduced Insurance Rates
Free Listing on our Website
Monthly Image Competition
Qualifications by Submission of Work
Reduced Rate Merchant Service Facilities
Trade Sponsored Promotions for Members
Discounts on Annual Convention
Please use the secure form linked below to join The Societies: https://swpp.co.uk/secure/join.htm
For more information on joining please see: http://swpp.co.uk/join.htm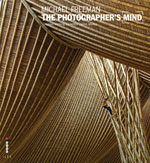 The Photographer's Mind

The source of any photograph is not the camera, or even the scene viewed through the viewfinder - it is in the mind of the photographer. In The Photographer's Mind, photographer and author Michael Freeman unravels the mystery behind the creation of a photograph. More than any other art form, the nature of photography demands that the viewer constantly be intrigued and surprised by new imagery and different interpretations. The aim of this book is to answer what makes a photograph great, and explore the ways that top photographers achieve this goal time and time again. The Photographer's Mind will provide you with invaluable knowledge on avoiding cliché, the cyclical nature of fashion, style and mannerism, light and even how to handle the unexpected.

Usually £17.99 Special Offer £15.00



Spend over £30 and receive free post and packaging!

http://thesocieties.net/